The MarketPlace today announced the launch of 'Entrepreneur Spotlight', a video series that highlights 10 local entrepreneurs who sell their locally made or grown products through The MarketPlace stores.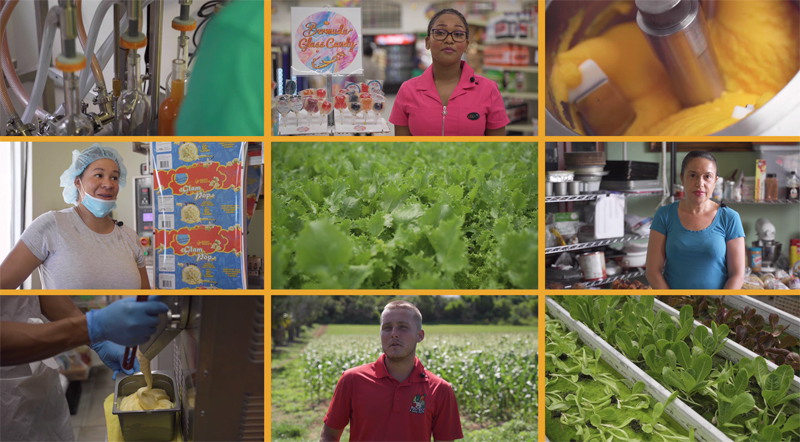 Vernon Hassell, Vice President of Purchasing and Procurement of The MarketPlace group of stores, said: "Our Entrepreneur Spotlight celebrates the resilient, innovative and tenacious spirit of local entrepreneurs.
"The Covid-19 pandemic has negatively impacted many families and our economy. In search of a creative effort to support local entrepreneurs who distribute their products through our stores, we came up with this beautifully captured digital series.
"The series creates more exposure for local products whilst enabling the entrepreneurs to tell a bit of their story about their business, at no expense to them."
The new social media series, which goes live on Wednesdays and Fridays from 2nd September through 2nd October, will be available to view on The MarketPlace's Facebook and Instagram pages. The schedule for weekly videos is as follows:
Week One – September 2: Honest Greens and September 4: Bermuda Glass Candy
Week Two – September 9: Pacheco & Sons Farm and September 11: Yo Cherry
Week Three – September 16: Glam Pop and September 18: Lucinda's Bakery
Week Four – September 23: D&G Sherbert and September 25: 9 Parishes Rum Swizzle
Week Five – September 30: Monica's Bakery and October 2: Wadson's Farm
Mr Hassell concluded: "The Entrepreneur Spotlight highlights a few of the local entrepreneurs that The MarketPlace has facilitated partnerships with. Our aim is to find ways to further boost the economy and support local entrepreneurs, and it is our hope to continue to grow our local product partners."
Read More About