The Bermuda Government is spotlighting some of the health professionals who have helped during the pandemic, with this profile highlighting Epidemiologist Dy-Juan DeRoza.
Ms. DeRoza's Covid-19 Health Profile says, "As the National Epidemiologist for the Ministry of Health, Ms Dy-Juan DeRoza has had a front row seat to the ever-evolving pandemic.
"Her team at the Epidemiology and Surveillance Unit is dedicated to monitoring the health of the Island's population, routinely collecting and analyzing health and disease information as well collaborating with Public Health England, Pan-American Health Organization, and Caribbean Public Health Agency to ensure that public health guidance is both accurate and effective."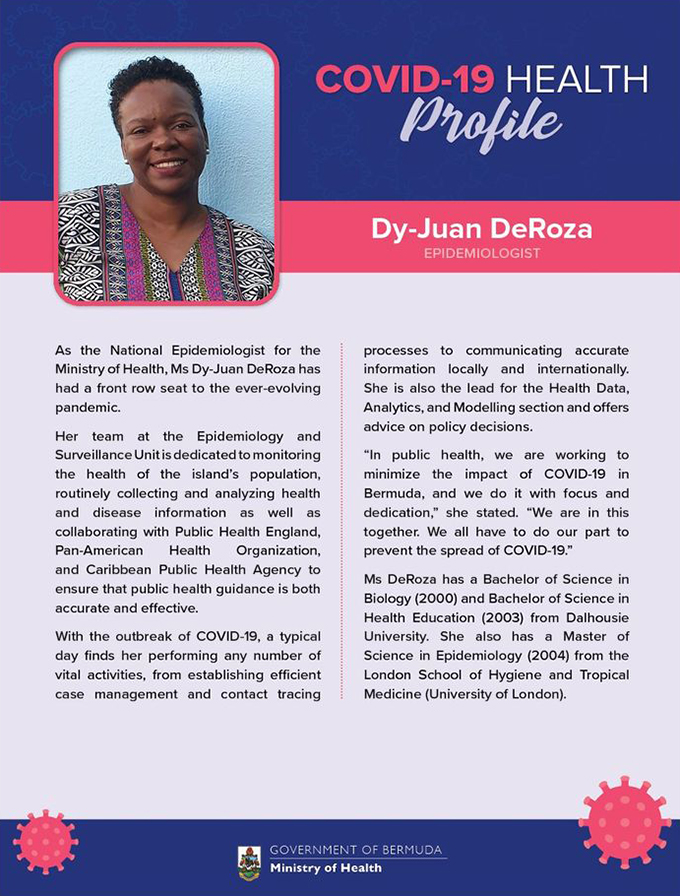 As the island and world deals with the Covid-19 pandemic, we are doing our best to provide timely and accurate information, and you can find more information on the links below.
Read More About
Category: All