Bull's Head Car Park was the site of a spate of vandalism yesterday as three cars and a structural wall were targeted with spray paint.
City of Hamilton Chief Operating Officer Dwayne Caines said, "This kind of illegal behavior will not be tolerated by members of the public on City property.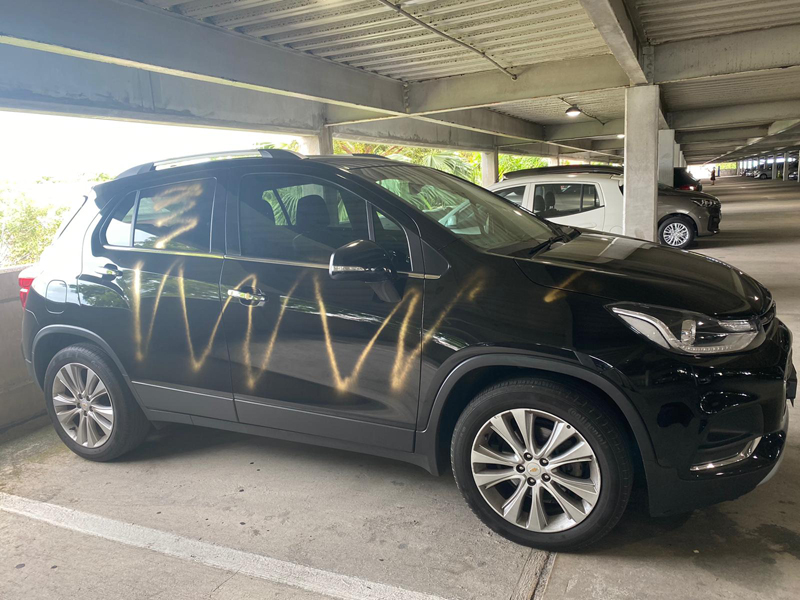 "City management as well as uniformed police officers attended the scene soon after the incident and camera footage has been shared with the Police so we can bring these offenders to justice.
"Whilst parking on any City property is always at the owner's risk, one does not expect to return to a damaged vehicle. It is disheartening, infuriating and costly.
"This is unacceptable behavior and City management is working closely with the Bermuda Police Service."
"Anyone who may have information about the incident or those involved is asked to contact the Bermuda Police Service at 295-0011."
Read More About