Saltus Grammar School announced the appointment of Jeanne Bean as the new Director of Primary, where she will oversee both the Lower and Upper Primary Departments.
A spokesperson said, "The 2020-21 academic school year has presented many challenges in the education arena. Globally, schools have adjusted their teaching and learning to fit new norms presented by the COVID-19 pandemic and schools in Bermuda, both private and public, were no exception. Saltus has taken this challenge to new heights, especially at the primary school level. Two key changes have been made to ensure that student learning and interactions are meeting the standards of Saltus families.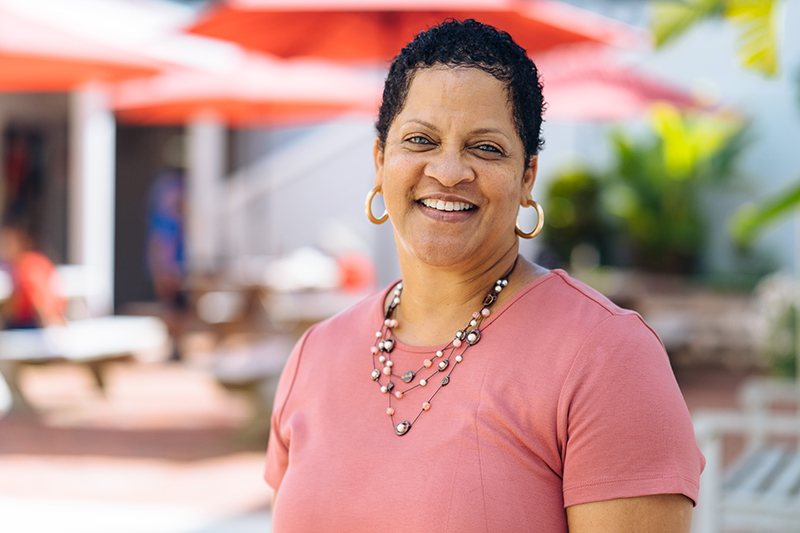 "First, Saltus has accelerated plans to update primary school facilities at their St. John's campus. The school has introduced 'learning studios' for each year level that facilitate social distancing, but more importantly provide students with collaborative workspaces and dedicated areas to display their learning.
"Secondly, Saltus is excited by the appointment of Jeanne Bean as the new Director of Primary, where she will oversee both the Lower and Upper Primary Departments.
"After spending most of the summer preparing various scenarios for our students to return onto campus and implementing extensive COVID-19 procedures, the newly appointed Director of Primary was ready for the task of an unusual start to the school year."
"To take on a new role during a global pandemic has presented its challenges. It was a challenge over the summer to prepare everything and to get the school ready, but we put the time in and it's awesome just to have the students back on campus," said Ms Bean.
Ms Bean, who was the Head of the Lower Primary school for the past five years, is also pleased to work with two newly appointed Assistant Directors – one at Saltus Cavendish, Elizabeth Dowdell and one at Upper Primary at the main Saltus Campus, Jesse Sheppard. Both Assistant Directors have come from within the Saltus community.
"Her passion and enthusiasm for the students coupled with her dedication to the school is inspiring," Head of School, Deryn Lavell said. "Jeanne has done tremendously well at Saltus Cavendish and has great experience. I am delighted that she is leading this new team."
Ms Bean spends dedicated time at both campuses, ensuring that she builds relationships with both students and staff at each campus.
"What excites me the most about this role is supporting the students right through primary and not just for the first early years. And I'm also excited about where this is heading as we work to revise the curriculum and to develop students into lifelong learners who participate in their own education," she said.

Read More About