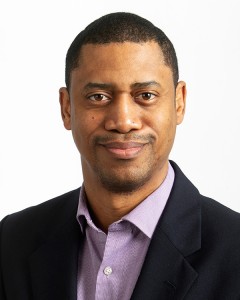 [Opinion column written by MP Jarion Richardson]
To small business and entrepreneurs struggling for life in a global pandemic and economic crisis, Friday's power failure was another cut on an already abused body.
To those in the retail and hospitality industries, already suffering before Covid-19 reduced the world to "bubbles", it was salt ground into the wounds.
The definition of catastrophe is not 'earthquake or tsunami level event'. It's "an event causing great and usually sudden damage or suffering". So whoever said that nothing catastrophic happened clearly doesn't own a small business or work for one.
Bermuda's vulnerabilities do not require advanced academic degrees or scientific instrumentation to detect.
We have a single network to distribute electricity, which is owned and maintained by an institution that, until recently, has had complete monopoly control.
We have a Department of Energy and a Regulatory Authority, which both oversee electrical generation, distribution, and consumption. And we need all these controls because without electricity, nothing works in Bermuda.
No running water, no lights, no computers, no refrigerators. If you want Fintech, you need electricity. If you want reinsurance, you need electricity. Worker's rights? Electricity. Our grocery stores don't have windows, refrigerators aren't powered by need, and card machines don't read hunger. The vast majority of our economy is dependent on electricity.
So on any given Friday, but especially the last Friday before a holiday when the retail and hospitality industry is gasping for breath as the pandemic undertow drags them, their families, and their employees into financial assistance, we should not lose power.
Tourism is already on life support, and the few visitors we do have can now tell of how their complicated and expensive trip to Bermuda included five hours without electricity.
People's livelihoods, their ability to pay for things, everything which keeps our economy from drowning in the abyss, are dependent on stores having lights and working card machines.
Those are very nice videos the Regulatory Authority has published, but the RA was not embodied to entertain us. Someone knows what happened. The public needs to know if someone needs to be held to account, and what will be done to ensure this catastrophe never happens again.
- OBA MP Jarion Richardson

20 Most Recent Opinion Columns

Opinion columns reflect the views of the writer, and not those of Bernews Ltd. To submit an Opinion Column/Letter to the Editor, please email info@bernews.com. Bernews welcomes submissions, and while there are no length restrictions, all columns must be signed by the writer's real name.
-
Read More About
Category: All, Business, News, technology