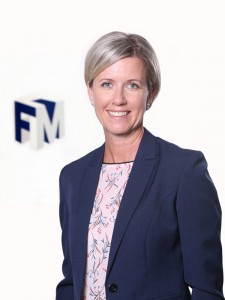 [Written by Carla Seely]
I come from a long line of business owners, from my grandparents, to my father and more recently my sister who has launched a small business.
Now I think it is important to note some people are entrepreneurial in nature and are driven to open and run a business, their determination to overcome obstacles can often be the recipe for success; along with a good business idea! Whereas others, prefer the challenges of working for an already established organization which works well for people who like more structure and the guarantee of a paycheque.
Interestingly, a friend said to me a number of years ago when I was about to open a business…"Yes the freedom of being your own boss is great, but the safety of working for someone else and earning a paycheque can be far more rewarding". At the time I didn't quite understand the trade off, but after being a small business owner for a few months I got it, your finances do change drastically!
My observation in recent years and certainly in 2020, business cycles are changing, mergers are more predominate than ever, and redundancies are a common occurrence, therefore more people are recognizing the potential rewards of starting their own business. Think about it, being a business owner can be very attractive – personal independence, testing your own theories and pocketing all the money that goes along with it. Though the risks of running your own business are high, the potential rewards is why people end up trying.
So what should you consider when making that transition?
Firstly, cash flow and minimizing expenses are key for any small business, and especially for those just starting out. Sadly, the failure rates of new businesses continue to be extremely high, but the rewards for those who do their research, plan methodically, have the financial backing and execute their plan perfectly can be an extremely positive one.
If you have decided to start your own business, chances are you have already discovered some unexpected expenses / outlays. Creating a budget is essential, taking a minimal salary might be required for the first little bit until you have decent cashflow; the question you should ask yourself is – Do you have any other income to support yourself in the initial growth period?
Secondly, as a business owner you need a company pension, whether it is just you or a team of staff; the Pension Act requires you to provide and contribute to a pension plan and it does take time to setup.
Thirdly, if you are renting space you are going to require contents insurance. If you own the space you are required to have both property and contents insurance. Perhaps you have gone into business with a partner – in this instance, having key man insurance to protect each other and the company is just good business. There are a variety of different types of insurance policies to protect yourself as a business owner and your company, and it is critical that you put these in place.
Lastly, the most important aspects of any business involves planning and making sure you surround yourself with the right people, people who can offer unbiased advice and guide you in the right direction.
- Carla Seely is the Vice President of Pension, Life, and Investments at FM Group. If you would like any further details, please contact her at cseely@fmgroup.bm or call +1 441 297 8686.

20 Most Recent Opinion Columns

Opinion columns reflect the views of the writer, and not those of Bernews Ltd. To submit an Opinion Column/Letter to the Editor, please email info@bernews.com. Bernews welcomes submissions, and while there are no length restrictions, all columns must be signed by the writer's real name.
-
Read More About