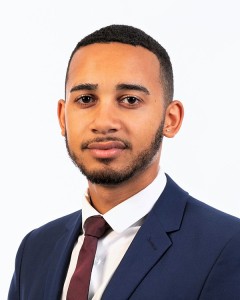 [Opinion column written by Ryan Robinson Perinchief]
A grocery store which repeatedly sells expired foods has never been penalised.
A power company pollutes a neighbouring community with harmful soot but doesn't fall foul of environmental regulations.
An association blocks a newcomer's license to prevent competitors from entering the market.
An internet service provider receives regular complaints about poor service, but nothing seems to change – nearly all possible competitors have been bought out or merged.
What do all these scenarios have in common? They are all possible examples of a common problem in economic theory known as 'regulatory capture.'
There's been a lot of talk about regulation lately: The Regulatory Authority recently began consultation on the implementation of 5G technology; the BMA has released a discussion paper on its plans to broaden its mandate; and the Premier has announced plans for a soon to be created Police Authority.
In industries that serve critical needs, it is typical for governments to turn to regulation to protect the interests of consumers, uphold professional standards, and promote a competitive economy. This is evidenced in Bermuda by the existence of numerous bodies charged with enforcing rules and making key decisions in relation to a particular industry.
Regulatory bodies often take the form of a dedicated authority or council – examples include the Police Complaints Authority or the Bermuda Health Council. But they can also be seen in other ways: a Public Service Vehicles Licensing Board, Consumer Affairs, or even the Health Department or a council of practitioners for a particular skill.
The idea is that by creating an organisation managed by experts in the field, regulatory authorities can do a better job at looking out for the interests of the public and the island at large.
Unfortunately, when governments aren't careful, leaving key decision making powers in the hands of regulators can lead to unintended consequences. One such consequence which presents a special threat in a small place like Bermuda is the threat of an issue known as 'regulatory capture.'
The Problem of Regulatory Capture
Regulatory capture is a failure that occurs when agencies charged with protecting the public become sympathetic to the interests or businesses they are supposed to be regulating. The regulators then make decisions which benefit the agendas of private actors in the industry. These regulatory agencies become 'captured.'
The result is that there is often a less competitive market that harms consumers while purporting to protect them.
Regulatory capture can look like monopolies that continue to charge high prices; companies that are allowed to merge or acquire competitors – even when this might lead to a dominant market share; or industries engaging in risky practices which are harmful to innovation, consumers, or a country's reputation or economy in the long run – with little intervention by authorities.
It's important to note that regulatory capture does not necessarily include acts such as bribery, threatening behaviour, or some secret command laid down by a shadow interest group – these things might occur, but those are examples of corruption, not capture.
Regulatory capture is much more subtle and often unintentional. And according to evidence, nearly all regulatory bodies fall prey to it. How does this happen?
Causes of Regulatory Capture
Regulatory capture is more so characterised by the general attitude of the regulator as opposed to some specific action. While one common example might be providing some incentive to regulators for doing things in a way which benefits the industry, a more persistent form of regulatory capture happens simply because the individuals within a regulatory body see the world through the eyes of the private industry versus the consumers they are supposed to protect.
This often occurs because the members appointed to serve on regulatory bodies usually come from the industry itself. This means they are more likely to meet and engage with colleagues from the regulated companies in professional settings, and may even go back and forth between being a member of the regulatory body and serving as an employee, board member or investor in the regulated company.
If you have a minute, let's do a simple exercise: look up any regulatory agency, board or committee – any organisation tasked with laying rules or regulations for an industry. Now, visit their staff profiles and identify the employment history of persons tasked with serving as a regulator.
Chances are, many of them will have a long history of working in the same private companies they are now tasked with regulating through a public body.
This makes perfect sense. Of course, in order to be an effective regulator, one should have a level of expertise in the relevant industry. But the problem in regulatory spaces, and especially in Bermuda, is that there is often a revolving door – whereby private corporations and government regulators end up being the same people, shifting back and forth from one role to the other.
The overall result is a 'cognitive' or 'cultural' capture where regulators and private industry actors enjoy a cordial relationship rather than an adversarial one – which can dull a regulator's critical perspective.
Another way regulatory capture is often enabled is because the regulatory body will hear from the industry far more than it hears from the public. One can imagine that regulators and firms are in constant communication: on a daily basis, they will exchange data, industry insights and collaborate on various proposals.
Larger corporations may even have dedicated liaisons for lobbying and advancing the private company's interests. But in the absence of similar pressure from consumers, it is very easy for regulators to lean in the opposite direction. This emphasises the need for active community participation.
Ultimately, all regulators are susceptible to regulatory capture. If left unchecked, the end result can stifle innovation, enable anticompetitive practices, and protect the interests of current players who place profit and market dominance over the needs of the general public.
Now that we understand how regulatory capture works, what can we do to prevent it?
Policy Implications: Mitigating the risk of regulatory capture
Whilst it is reasonable to expect that a regulatory body will be comprised of industry experts, this should be counterbalanced with representation from lay members of the public who can provide alternative viewpoints from an outsider's perspective.
Meetings of regulators should be thoroughly documented and constantly publicised. Regulators should have minutes which are open, accessible, and user-friendly, and provide detailed reasons for decisions. An hour-long meeting held by regulatory boards should not have minutes that are one page short with two vague bullet points!
Regulators should engage regularly with the public and the use of democratic and collaborative methods should be considered. This could include elected consumer advocates from the public, representation from pressure groups, or even mechanisms for direct democracy such as voting by the general public on controversial decisions.
Individuals who engage with private industries should consider the risk of regulatory capture and be conscious of potential biases which may alter their perspectives on key decisions.
Public officials and policymakers should be cautious about creating 'government by committee' – where unelected professionals are given unlimited power due to meritocratic arguments of being better suited to make key decisions which impact the public.
Overall, regulation is important for the success of Bermuda's economy and can be done well. But it must always be balanced against the potential for unintended consequences that harm the very public it is intended to protect.
- Ryan Robinson Perinchief is a Bermuda Rhodes Scholar and Master of Public Policy Candidate at the Blavatnik School of Government, University of Oxford. He obtained his Bachelor of Laws at Durham University in the UK and is a graduate of the Berkeley Institute. Ryan is also the Founder and Director of Future Leaders Bermuda. Views expressed are in his personal capacity.

20 Most Recent Opinion Columns

Opinion columns reflect the views of the writer, and not those of Bernews Ltd. To submit an Opinion Column/Letter to the Editor, please email info@bernews.com. Bernews welcomes submissions, and while there are no length restrictions, all columns must be signed by the writer's real name.
-
Read More About