The police will be conducting "curfew checks across the island" starting this evening [Dec 18], with the current regulations mandating a curfew of 11pm to 5am.
A police spokesperson said, "The Bermuda Police Service wishes to advise that starting tonight, Friday 18th December, 2020, we will be carrying out curfew checks across the island.
"Under the current regulations, the curfew begins at 11:00 p.m. All businesses are to be closed by 10:00 p.m.
"While compliance is our first objective, we must remind that persons found in breach of the curfew regulations without an exemption may be summonsed to appear before the courts."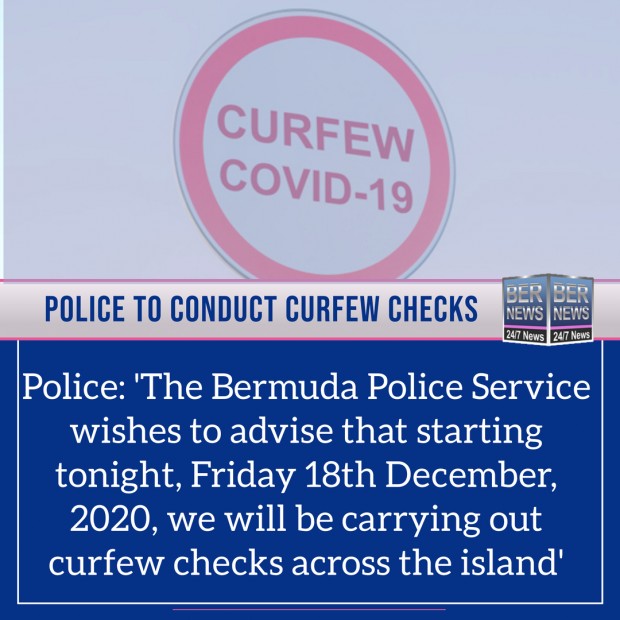 As the island and world deals with the Covid-19 pandemic, we are doing our best to provide timely and accurate information, and you can find more information on the links below.
Read More About