P.C. Shandora Burrows has been named the Bermuda Police Service's Community Policing Division [CPD] Staff Person of the Year for 2020.
Announcing the selection, Superintendent Na'imah Astwood, the officer in charge of the CPD, said, "P.C. Burrows has been unwavering in the performance of her duties and is repeatedly hailed by her colleagues for her positive approach to her role and dedication to rise to many challenges.
"Her positive 'can do' attitude has been recognized as she consistently takes the extra step, ultimately exuding the ethos of 'First Door Right Door.' After reading of her accomplishments, we feel she is more than deserving of being selected as the CPD Staff Person of the Year 2020."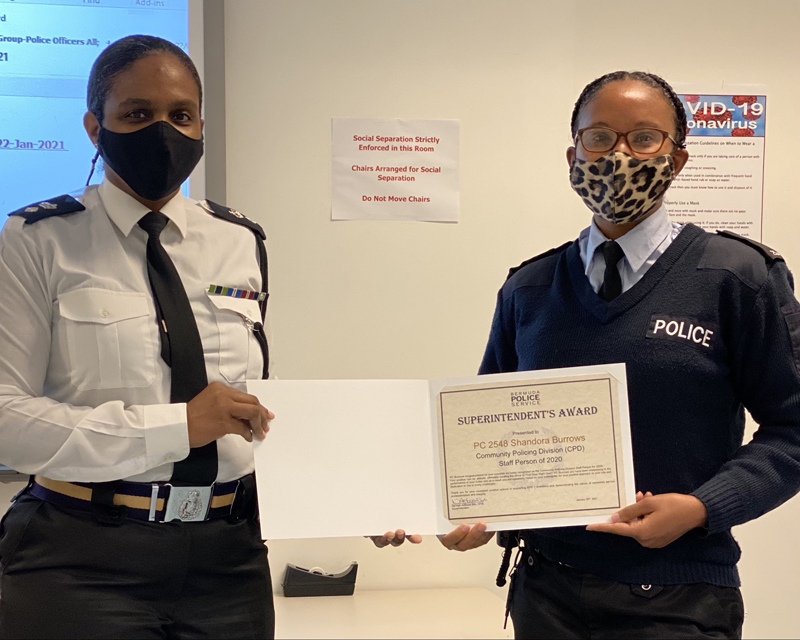 A police spokesperson said, "'First Door Right Door' is the concept implemented by Superintendent Astwood to ensure members of the public, as well as our colleagues, receive the assistance they require and/or are put on the path to receiving that assistance at the very first point of contact with the organisation."
Superintendent Astwood admitted the final selection was no easy task, saying, "It was quite pleasing for the selection panel and me to review the great work and continued high level of professionalism from CPD staff, as with the rest of the service over the last year.
"The nominations submitted for CPD Staff Person 2020 were all impressive and I wish to highlight two other nominees: they are Police Sergeant Stephen Gunn and Police Constable Donna Desilva, who both stood out as being among the top nominations submitted.
"Well done to you all. We continue to take pride in you."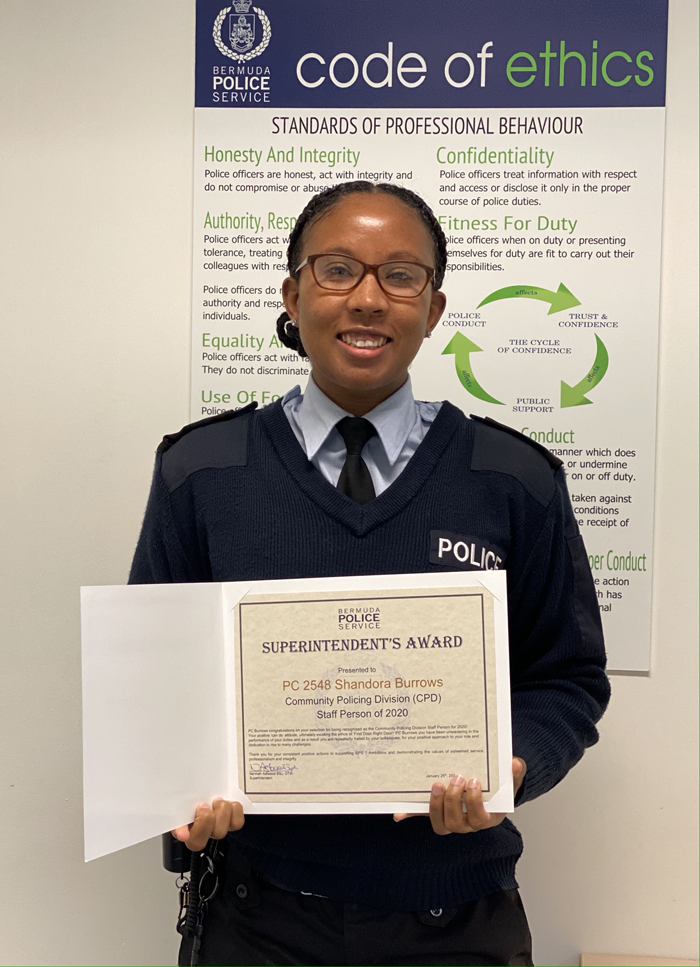 Read More About