Bermudian Dr Quito Swan's book Pauulu's Diaspora: Black Internationalism and Environmental Justice was a finalist for the Association for the Study of African American Life and History's [ASALH] book prize contest.
The Washingon DC based ASALH organisation said, "In broad term, the ASALH Book Prize committee is interested in monographs that model rigorous and imaginative approaches to this field of study; books that are beautifully written; books that have clear implications for how we teach and represent specific aspects of African American history and culture; books that have the capacity to introduce important aspects of African American experiences to broad publics; books that use sharp analyses of African American history and culture to speak boldly to the contemporary moment; books that engage new and/or previously underutilized archives; and books that use particular experiences in African American history and culture to illuminate universal aspects of the human experience.
Covers of the books that were selected as the ASALH Book Prize Finalists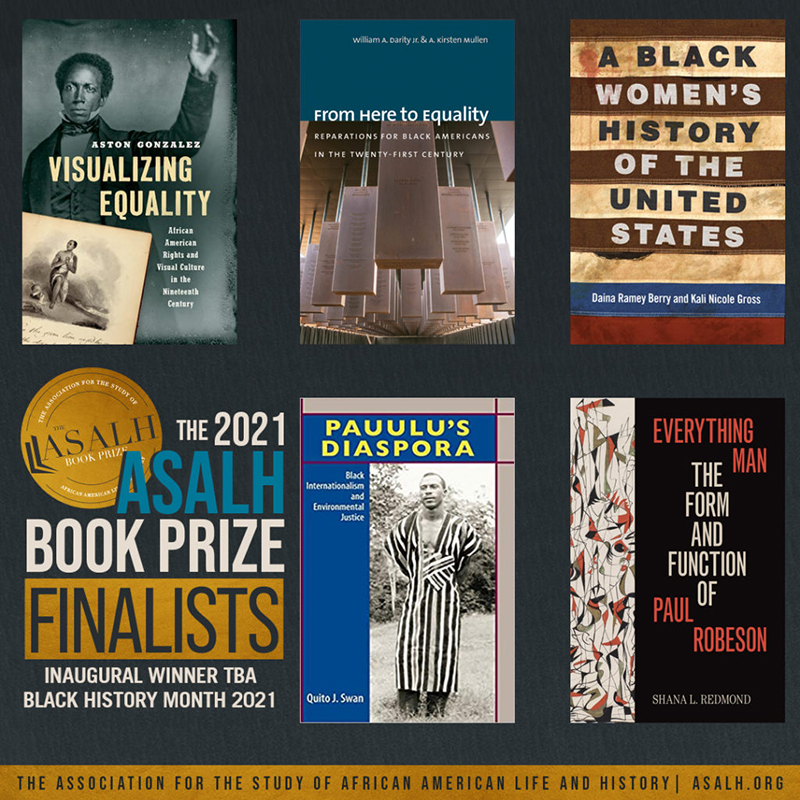 "For the inaugural year, the ASALH Book Prize selection committee includes five jurors: Ula Taylor, University of California-Berkeley; Gerald Horne, University of Houston; Kellie Carter-Jackson, Wellesley College; Elizabeth Todd-Breland, University of Illinois-Chicago; and Christopher Tinson, Saint Louis University."
The selection committee received and read 61  books and selected five finalists, with William Darity and Kirsten Mullen's book From Here to Equality: Reparations for Black Americans in the Twenty-First Century winning the overall prize earlier this month.
The description for Dr Swan's book says, "Pauulu's Diaspora is a sweeping story of black internationalism across the Atlantic, Indian, and Pacific Ocean worlds, told through the life and work of twentieth-century environmental activist Pauulu Kamarakafego. Challenging U.S.-centered views of Black Power, Quito Swan offers a radically broader perspective, showing how Kamarakafego helped connect liberation efforts of the African diaspora throughout the Global South.
"In a riveting narrative that runs through Caribbean sugarcane fields, Liberian rubber plantations, and Papua New Guinean rainforests, Pauulu's Diaspora recognizes a global leader who has largely been absent from scholarship. In doing so, it brings to light little-known relationships among Black Power, pan-Africanism, and environmental justice."
Cover of Dr Quito Swan's book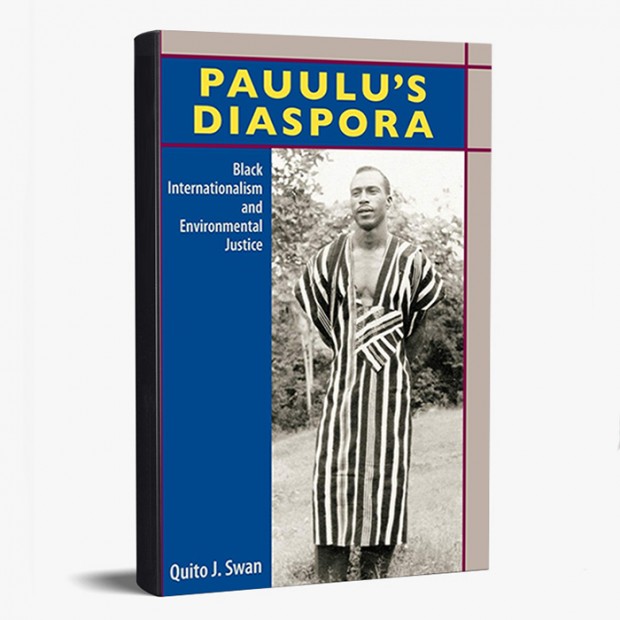 Read More About
Category: All, Entertainment, History, News