Diamond Standard announced that they have commenced sales of the Diamond Standard Coin, the "first and only regulator-approved diamond commodity."
"Enabling the offering, Diamond Standard announces the issuance of a regulatory license from the Bermuda Monetary Authority, and a $15-million investment round led by Horizon Kinetics," the company said.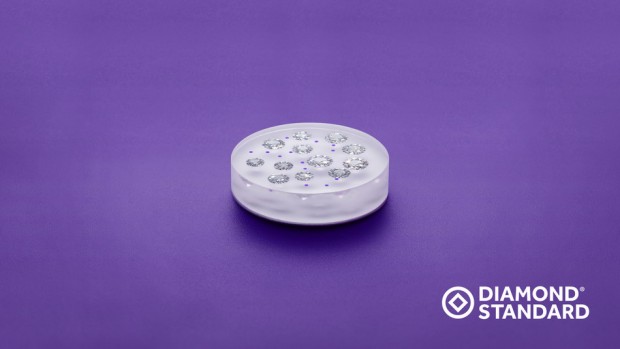 "Five thousand Coins, priced at $5,000 each [payable in USD or ETH], make up the initial commodity offering of $25 million. This offering will establish the permanent diamond content that must be contained in every Diamond Standard Coin. All diamonds will be purchased via transparent bidding and statistical sampling, and made public.
"Diamonds are the ultimate hard asset—a $1.2-trillion natural resource that was never before accessible to investors," said Cormac Kinney, Founder and CEO of Diamond Standard. "Our breakthrough technology unlocks the potential for diamonds to take their place next to gold and silver as a secure, deliverable, and easily traded commodity."
"Following the initial offering, a public sample of approximately 50,000 diamonds will be purchased through a transparent bidding process on the Diamond Standard Exchange [DSE], the first-ever loose diamond market maker. The DSE bids on millions of varieties of diamonds using an automated market-making system, adjusting bids until a statistically valid sample of diamonds can be purchased.
"Horizon Kinetics, an investment firm with $6 billion AUM, led a $15-million investment round for Diamond Standard just prior to the launch of the Coin's initial public commodity offering.
"Horizon Kinetics seeks to find promising new assets early on," said Alan Swimmer, Managing Director of Horizon Kinetics LLC. "This is an especially interesting opportunity: a potentially undervalued commodity with a long history of interest from investors, combined with the efficiency of a digital asset. We believe that diamonds are a new way to diversify and hedge against inflationary pressures in the marketplace."
Read More About
Category: All, Business, technology