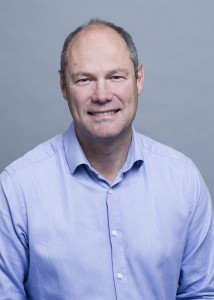 Apex Group Ltd., a global financial services provider, announced that it has been appointed by Elysian Capital LLP, an independent Private Equity Fund investing in the UK and Ireland lower mid-market, to provide full ESG Ratings & Advisory services.
A spokesperson said, "Elysian Capital seeks to adhere to the highest professional and ethical standards and is committed to investing in high quality companies.
"Apex has been appointed to provide ESG Ratings, Reporting & Advisory and Gap Analysis services to ensure consistent standards of monitoring and reporting of ESG matters across Elysian Capital's underlying portfolio. These services include collection of over 300 ESG data points, quantitative scoring and reporting, as well as benchmarking against best-in-class ESG standards, sector peers and UN SDGs.
"Apex ESG's Gap Analysis offering provides Elysian Capital with tailored advice on how to drive ESG performance, aligned to sector best practice, leading ESG standards and UN Sustainable Development Goals.
"These services will enable Elysian Capital to accurately identify reputational risks, track ESG progression over time, and to ensure the integration of responsible investing principles including:
Integrating ESG considerations into deal processes, investment decisions and ownership
Incorporate all relevant information about ESG matters into investment decisions
Ensure the investment teams understand the reasons, issues and opportunities behind ESG matters
Actively engage with portfolio companies and their management teams to promote and seek better ESG performance.
"This announcement follows the launch of Apex's Invest Check tool, designed to help financial market participants collect the necessary data to report on and comply with the upcoming EU Sustainable Finance Disclosure Regulation [EU SFDR]. As of March 10, 2021, the EU SFDR will require asset managers to incorporate sustainability risks across their investment process, product governance and wider internal processes and systems. Despite this imminent legislation, many managers lack an understanding of its implications for their business and require urgent support if they are to comply with the reporting demands.
Will Chignell, Chief Commercial Officer, Apex ESG Ratings & Advisory comments: "We are delighted to be working with Elysian Capital to deliver a high quality, independent ESG service tailored to meet the specific needs of private markets. Quality ESG data capture, analysis and reporting is now a critical component of risk mitigation and ensuring sustainable returns for the private equity industry and its and their investors. We look forward to continuing to work with Elysian Capital to provide a service that influences significant change, driving capital flows toward ESG performance and better companies."
Tom Falcon, Operating Partner, Elysian Capital LLP adds: "Elysian Capital engaged Apex ESG as the market leader in delivering an accurate and independent ESG rating, reporting and benchmarking service for our portfolio. We have been really impressed by Apex's client service and in-depth, practical analysis that will help us and our portfolio companies drive significant ESG improvements."
Read More About