Bermuda's Robin Stempel achieved an outstanding start to the USA dressage competition debut, placing 1st in the Fourth Level Test 2, and placing 1st in Fourth Level Test 1.
File photo of Robin Stempel competing by Andy Gibbs.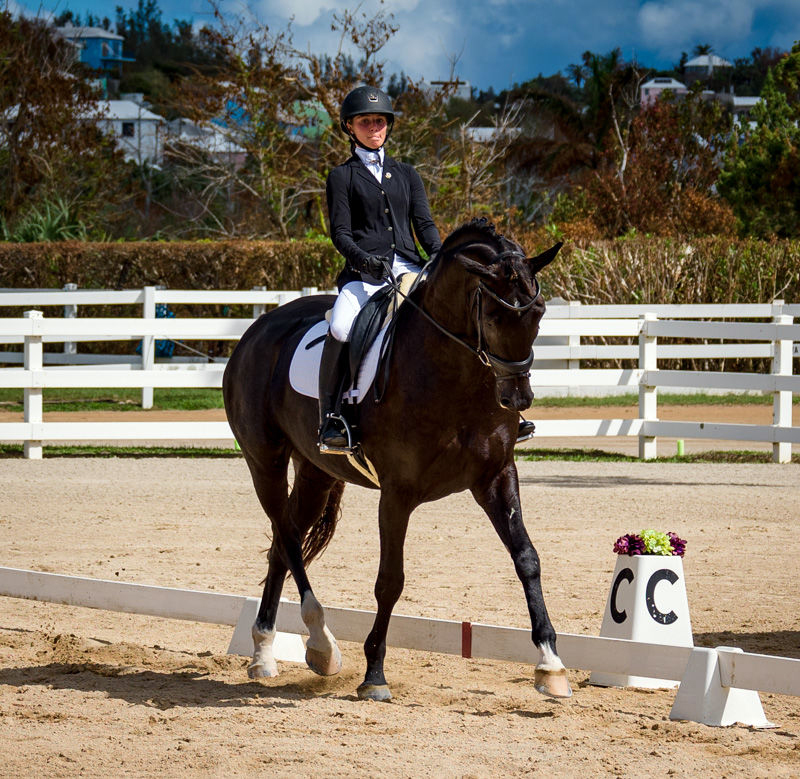 "Competing for the first time in the USA and in the USDF 4th Level division, this team captured top performances in the 2021 Dressage in the Park competition held this weekend in Aiken South Carolina. [30th & 31st January]," a spokesperson said.
"With a score of 67.8% Stempel placed 1st in the Fourth Level Test 2 and placed 1st in Fourth Level Test 1 with a score of 65%.
"Although it was intended for Ross to join Robin in the summer of 2020, the challenges brought by the Covid-19 pandemic coupled with weather and travel restrictions, resulted in Ross not reaching the USA until mid-November.
"Not to be deterred, this dynamic duo immediately set their sight and worked hard to prepare for USA competition in a relatively short time, clearly demonstrating their solid partnership and commitment to training.
"Robin and Rossano Royal 2 will continue their extensive training in preparation for their next USA competition scheduled to be held in March. Robin is currently attending university in North Carolina and is training with Tami Batts of Fellowship Farm in Greensboro."

Read More About