The owners of the Fairmont Southampton hotel said they have "fully reimbursed the Bermuda Government approximately $11 million, which was advanced for employee redundancy."
Late last year, the Government confirmed that they will step in to assist Fairmont Southampton workers who were waiting for their redundancy payments, making "loans to employees equal to amounts due to them in redundancy, which will require repayment once sums are paid by Gencom."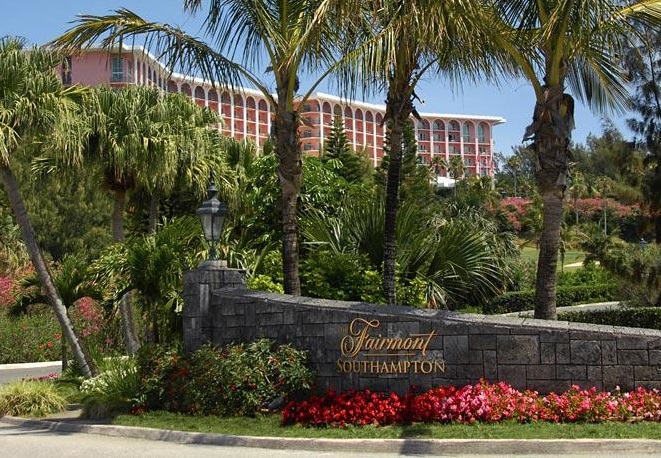 A statement from the company said, "Westend Properties Limited confirms that it has fully reimbursed the Bermuda Government approximately $11 million, which was advanced for employee redundancy. The repayment, made directly to the Government, will also be accompanied by additional funds to reimburse Government's legal, consultant and other fees.
"As a result of the COVID pandemic, ownership has been working diligently to manage a very difficult and unprecedented economic situation, which accelerated the closure of the hotel and, in turn, the significant payout to staff. It is due to relentless efforts made by all parties that the funds have been secured and reimbursed during this difficult time.
We have been working overtime to ensure that the Government was reimbursed as quickly as possible. The last 10 months have been an incredibly trying time for the hotel industry, and we are truly sympathetic to the effect it has had on the Bermudian tourism industry, the employees, and other stakeholders. Our commitment to our staff and their best interests, has, and will always be a top priority.
"We continue to manage this redevelopment of the resort with the best intentions for Bermuda's future. There are many exciting things to look forward to, inclusive of the several hundred jobs that will be created during the construction phase, and the reopening of the newly positioned hotel following the renovations."
"The Minister of Finance Curtis L Dickinson stated in a portion of his update late last year, "The Fairmont Southampton is an iconic property and an essential component of the available beds and conference facilities that support Bermuda Tourism and the airlift that we as a country currently enjoy."
"As the largest hotel and private employer in Bermuda, its contribution to the island's economy cannot be overstated. Pre-Covid, it accounted for approximately one quarter of Bermuda's hotel room inventory and approximately 35% of its air visitors.
"Globally, the tourism sector has suffered a tremendous loss over the course of 2020 and the Fairmont Southampton was no exception, with ownership having to fund significant losses due to the hotel's earlier than expected closure. Despite these tough economic times and very challenging financial markets, a significant amount of planning and pre-development work for the extensive $150-200 million property renovation has already been completed."
Karim Alibhai, Founder and Principal of Gencom, the company that owns a subsidiary which serves as developer and managing partner of Westend Properties Limited said, "Gencom is committed to Bermuda's long-term success as a desired luxury tourist destination, as already evidenced by the repositioning and reopening of Rosewood Tucker's Point.
"We continue to press on with our business plan, which includes executing on the substantial renovation of the Fairmont Southampton. We're all looking forward to returning this significant and iconic property to its former glory as Bermuda's premiere resort for both locals and visitors.
"While it has been an unconventional path thus far, Gencom has a wealth of experience in this arena and a successful track record worldwide. We are very confident in our ability to effectively manage the Fairmont Southampton's redevelopment while navigating these highly unusual circumstances.
"As we make headway, we will continue to build a close and constructive relationship with the Bermuda Government to work toward a successful outcome for all."

Read More About