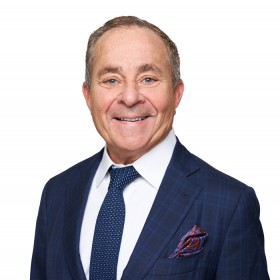 Mosaic, a "next-generation global specialty insurer combining newly-formed Lloyd's Syndicate 1609 with sophisticated underwriting talent," has launched operations in Bermuda, London, the United States, and Asia.
A spokesperson said,  "Mosaic is founded by seasoned industry executive Mitch Blaser, who serves as the company's CEO.
"Golden Gate Capital, a leading private-equity investment firm with more than $17 billion of committed capital, is Mosaic's anchor investor. Golden Gate Capital will hold a majority stake in Mosaic through its financial services portfolio company, Angel Island Capital. Mosaic's leadership team has also invested in the company.
"Mosaic combines Lloyd's Syndicate 1609 with a wholly-owned syndicated capital management agency, enabling the company to identify, source and underwrite business on behalf of itself along with other trade-capital partners.
"A primary-layer lead market, Mosaic is focused on high-value, specialty lines of business with steep technical barriers to entry and strong growth trends, including Transactional Liability, Cyber, Political Risk, Political Violence, Environmental, Financial and Professional Lines.
"We saw a unique opportunity in the market and envisioned a powerful new way to syndicate capital to manage clients' most complex risks," said Blaser.
"While current conditions, including COVID-19, a hardening market, and geopolitical and technology exposures, are driving heightened demand for the products we offer, our vision is long-term. Led by a team of recognised talent with a proven track record, Mosaic is creating a new model for the industry—set apart by a clean balance sheet, an insurtech platform and disciplined focus on specialty products."
The company added, "Mosaic's leadership team members bring deep experience in building profitable global specialty businesses, both at Lloyd's, where they achieved top-quartile performance, and internationally.
"In addition to Blaser, a 40-year industry leader and founding executive of Bermuda-based Ironshore, the team includes Lisa Fontanetta, Chief of Staff; Krishnan Ethirajan, Chief Operating Officer; Oz Haque, Chief Financial Officer; Chris Brown, EVP, Syndicated Capital Management; Charlie Mackay, EVP, Active Underwriter, Mosaic Syndicate 1609; and Olly Reeves, Group Chief Risk Officer.
"The strategic partnerships we've established provide a fantastic platform to build our leading global specialty brand," added Blaser. "Golden Gate is the perfect investment partner, with a long-term investment philosophy, permanent capital structure and significant insurance and financial services expertise."
"Mosaic has teamed with global providers to leverage disruptive technologies—including blockchain, machine-learning algorithms, advanced analytics, intelligent automation, straight-through processing and actuarial software—to build a market-leading insurtech platform. Mosaic offers end-to-end digital efficiencies, advancing Lloyd's Blueprints' call for intuitive risk exchange.
"Mosaic has partnered with Asta Managing Agency, the leading third-party managing agent at Lloyd's, which will provide a range of oversight and governance services to Syndicate 1609."
"We are very excited to partner with Mitch and the best-in-class Mosaic team on this new venture," said Dan Haspel, a Managing Director at Golden Gate Capital. "This is a very opportune time to invest, as Mosaic's specialty lines insurance platform will be well-positioned to capitalize on the growing demand for additional risk capacity, driven by the hardening rate environment."
Read More About