The airport recorded a gust of 45kt [51.7mph] while some more exposed and elevated parts of the Island recorded gusts in the range of 50-60kt [57.5 -69 mph] and total rainfall for the event through to 8am this morning was 48.7mm.
This is according to the Bermuda Weather Service, who issued a a Gale Warning, Thunderstorm Advisory, and Severe Weather Watch for last night [March 3], with the BWS noting that "more settled weather: is developing this morning.
In an online post, the BWS noted the time of 9am on March 4th, and said, "The weather event of the last 24 hours or so was certainly a significant one, with a strong warming trend yesterday from around 14C/57F to 21C/69F as a warm front pressed in. This was coupled with strong to gale force west to southwesterly winds also developing.
"The airport recorded a gust of 45kt while some more exposed and elevated parts of the Island recorded gusts in the range of 50-60kt. Total rainfall for the event through to 8am this morning was 48.7mm, just a shade under 2 inches. The attached image shows the rain and thunderstorms now well to the southeast, with more settled weather developing over the Island this morning."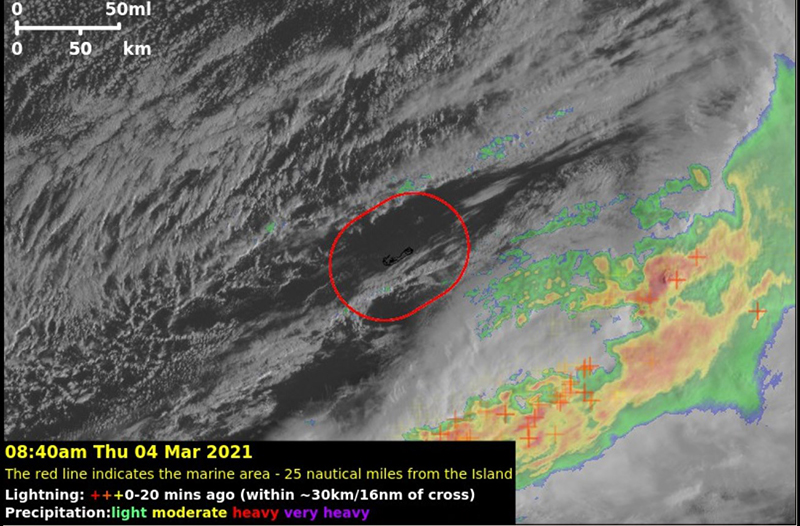 Read More About