[Updated with PDF] The 12am – 5am curfew is being reinstated effective tonight [March 3] "due to the current outbreak of the new UK strain," Premier David Burt said.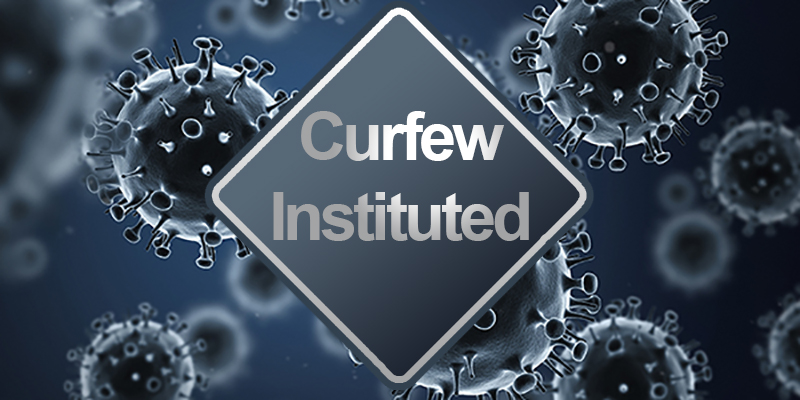 Speaking at last night's [March 2] press conference, Premier Burt said, "Last week I advised that the Government will not hesitate to reimpose certain regulations if necessary to protect public health. Today, as recommended by the Ministry of Health, and with the support of the COVID-19 Cabinet Committee, the Cabinet has agreed to the following:
Curfew will be reimplemented from 12 am-5 am, due to the current outbreak of the new UK strain.
Due to the re-imposition of the curfew – All businesses will be required to close at 11 pm
"All of the other existing regulations will remain:
Maximum number of persons for group gatherings in a public or private setting is 25.
Outdoor funerals can be attended by up to 50 persons
Indoor funerals can hold up to 25% of the maximum capacity for the venue in which they are held.
Table size in restaurants, bars, and nightclubs remains at ten persons
Boat curfew will remain at 8 pm.
Bar service is not permitted at liquor licensed establishments. Table service only.
"The curfew of business closures by 11 pm and changes will come into effect tomorrow. Therefore this evening [March 2] is the last night without curfew. Changes to the public health regulations that will take effect tomorrow, and therefore as of Wednesday night curfew has been set back to midnight, 12 pm. All measures will be reviewed, and an update will be provided again in two weeks' time."
The curfew was only lifted around two weeks ago — on February 18 — a quick animation showing a timeline of the curfew regulations is below, and you can see the full timelines here on BermudaCovid.com.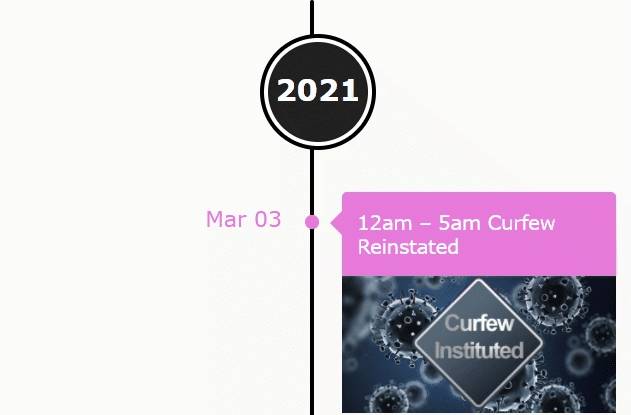 Update | The document covering the Curfew Regulations follows below [PDF here]:

As the island and world deals with the Covid-19 pandemic, we are doing our best to provide timely and accurate information, and you can find more information on the links below.
Read More About