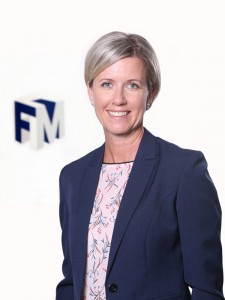 [Written by Carla Seely]
For a lot of people, gone are the days of being chained to a desk in a nine-to-five job, punching a time card in Monday through to Friday and dreading backed up traffic on Harbour Road.
Over the last ten years there has been a lot of talk about "flexible hours", "remote access" and "hot-desking". There has also been a shift in the way employment demands are being met, with a lot of job seekers choosing to offer their services on a consulting [as-needed] basis rather than signing a traditional employment contract.
I was recently chatting to a friend of mine who seems to have the perfect "gig": she spends her time travelling the world and working remotely as an accountant.
She visits the actual office once a quarter to check in, participate in any internal meetings and, more importantly, as she puts it, "make sure they don't forget about her and that they continue to give her clients to work on". She said she works a certain number of hours each week [far less than a standard working week] which is charged back to the client based upon her billable hourly rate and time spent.
Having no fixed address comes with certain perks: no rent, no utilities, no car expenses, and no set working hours, not to mention living a life travelling the globe capturing life experiences with different cultures while still having a job that pays the bills!
However, eventually you must ask: Is this work/life style sustainable in the long term when you don't get the perks that come with being permanent? I don't think there is one definitive answer. But when it comes to your financial future, "winging it" will not work.
Living a life travelling the world will come to an end at some point, whether you are forced to stop because of health issues or family responsibilities, or you simply decide it is time to build a foundation.
Whether you are travelling and working remotely like my friend or working as a consultant, planning is going to be key for your long-term financial stability. So it must be executed with perfection.
There are a lot of areas you must think about, but the first step is to think of what would cause you financial ruin in the long term. The following three things come to mind:
Disability
Health
Lack of savings
One of the challenges associated with consulting or working in a remote capacity, is short- and long-term disability insurance. The chances are it will be your responsibility to pay for it, not your employer, since you are a consultant. Disability insurance can be expensive, especially when you are not part of a group plan, which means it is something you must definitely plan for.
Health insurance is another challenge, and more than likely you will be 100% responsible paying for it. My friend said for her that is a huge issue as she can't go on her company plan as she doesn't meet the resident requirements. She has had to source health insurance as an individual that will work based upon her personal work/life style, and that has come at quite a financial cost.
Long-term savings, especially for retirement, is another area that is often missed or neglected. Moreover, as a consultant or a remote worker, you might not be entitled to join the company pension plan and benefit from the company's matching contributions. Over time, the cost of not having that match might be the difference between retiring and not retiring, so saving extra hard and for a clear purpose is essential.
At the end of the day, it doesn't matter whether you have a desk job, own a house or deal with daily peak-hour traffic. Even if your last known address was American Airlines Flight 198 to Milan, Italy, if you want to have a comfortable tomorrow, you have to plan financially for it today.
- Carla Seely is the Vice President of Pension, Life, and Investments at FM Group. If you would like any further details, please contact her at cseely@fmgroup.bm or call +1 441 297 8686.

20 Most Recent Opinion Columns

Opinion columns reflect the views of the writer, and not those of Bernews Ltd. To submit an Opinion Column/Letter to the Editor, please email info@bernews.com. Bernews welcomes submissions, and while there are no length restrictions, all columns must be signed by the writer's real name.
-
Read More About