Kim Swan of the Port Royal Developmental Golf Program is offering his congratulations to junior golfer Oliver Betschart and his family after the young man spent five weeks with PGA Tour winner Davin Ogrin in Texas.
Mr. Swan said, "This is another example of the awesome circle of life.
"It makes me proud to have facilitated this connection. David Ogrin and I played together as juniors in the 1974 Orange Bowl Junior Championship, my first ever tournament outside of Bermuda, and we have kept in touch all of these years."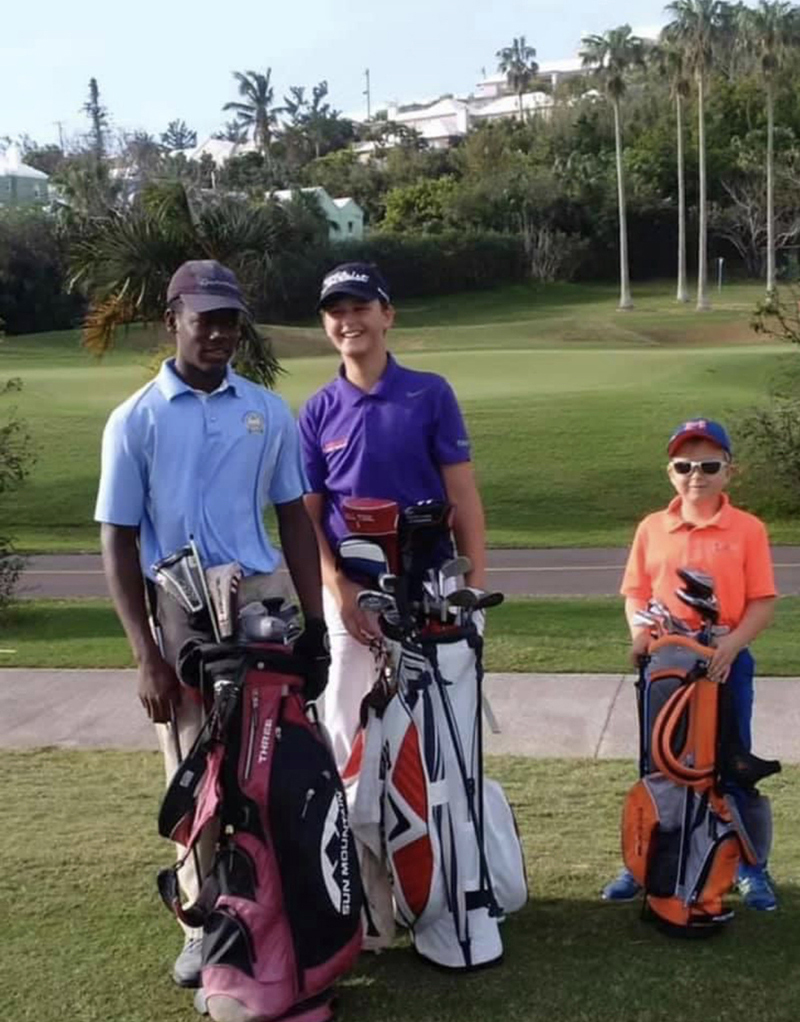 "Oliver Betschart was one of our youngest students when we started the Port Royal Developmental Golf Program at Port Royal in 2012 with the blessing of Greg T. Maybury. Mr. Maybury allowed our students to have access to Port Royal Golf Course and supported our developmental golf tournaments that introduced golfers from a diverse background.
"I know Oliver's grandfather retired as Executive Chef at Belmont and former Honorary Swiss Consul, who made it known that I was teaching his grandson Benjamin [Oliver's older brother]. I assured the Chef that they would receive a great foundation, equal to that which Herman 'Tucci' Bascome provided me.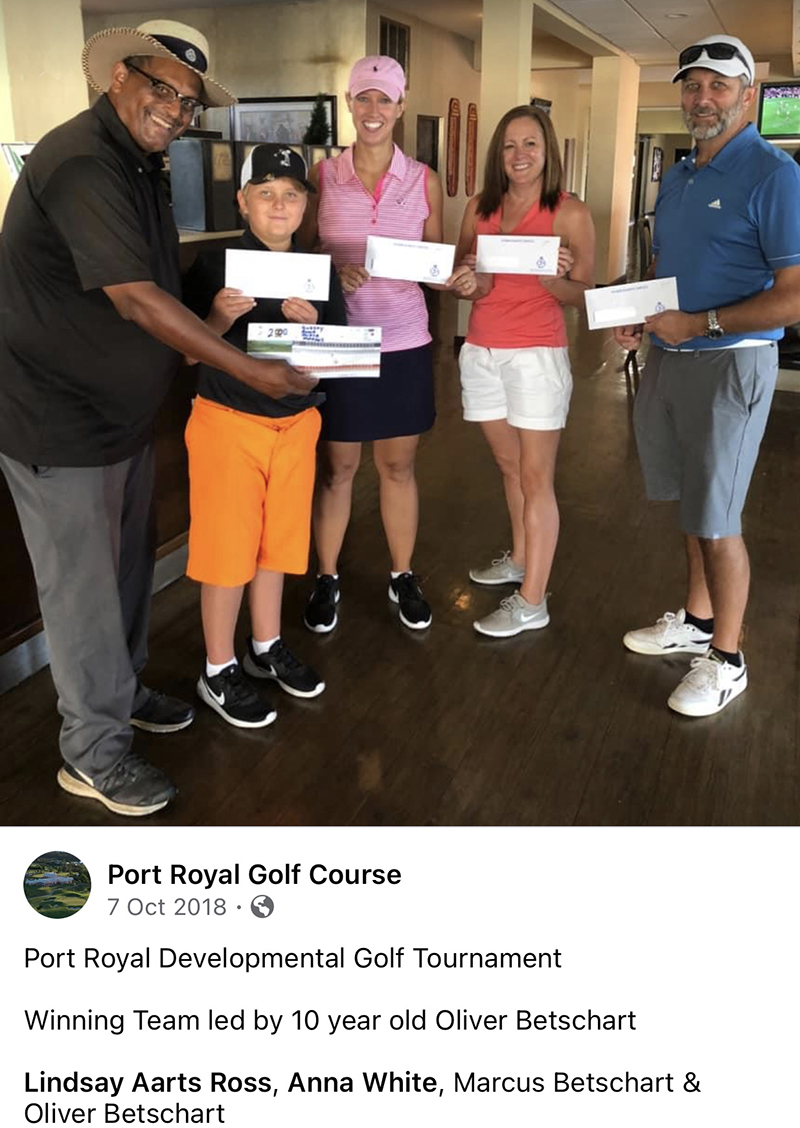 "The Port Royal Developmental Golf Program also worked closely with Chris Brough's BJGA Program, and together we pioneered a home school golf initiative and the Betschart family benefited immensely.
"Our youth outreach program out of Port Royal proudly produced young talent over the years, including Kenny Leseur Jr. Samson Douglas, Benjamin Betschart, Jackson Scott, Genevieve Bradley, Tyler Emery, Cory Desilva, Oliver Betschart, Skyler Crockwell, Nylan Tyrrell, Joseph Lau, Darina Betschart, Sienna Mosquera and others.
"The Port Royal Golf Developmental Program is looking to the future with optimism and building on the foundation we have established.
"Congratulations once again to Oliver Betschart, the Betschart family and to David Ogrin Golf Academy.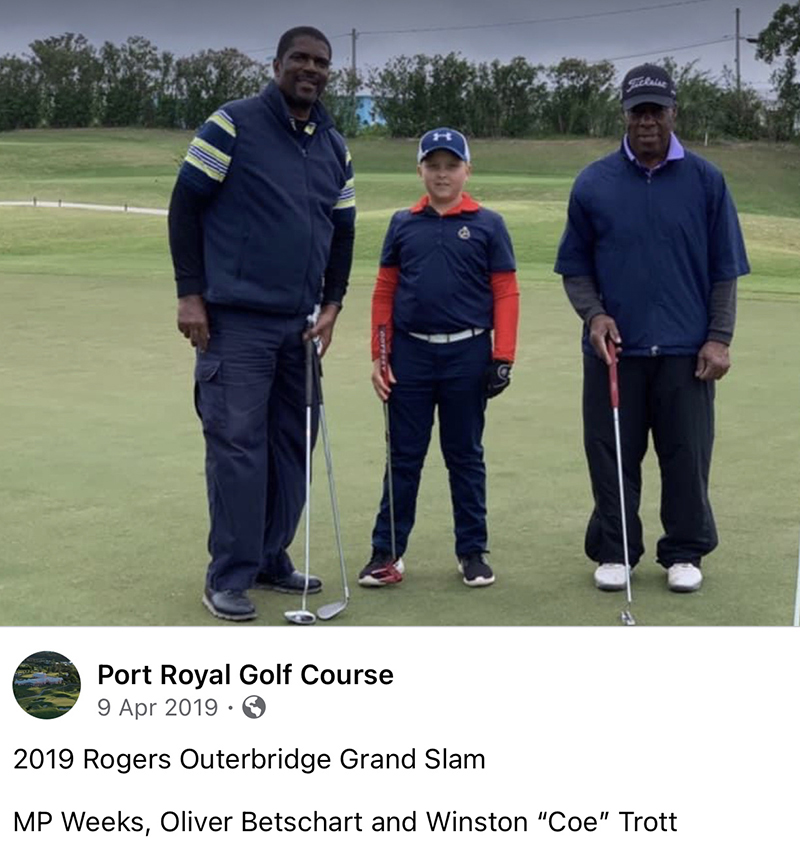 "Oliver Betschart, at age 12, has established himself as a child prodigy already representing Bermuda proudly on the international stage. He has clearly established himself to be an elite athlete and it is my hope his family can be supported financially with his development.
"Through is journey in golf thus far, the support provided by his family is worthy of celebration."

Read More About