SailGP has released the first episode of their "SailGP: Racing On The Edge" documentary series, with this episode highlighting the "supercharged F50 Catamaran developed specifically for SailGP."
The SailGP website said, "SailGP CEO Sir Russell Coutts, in the first episode of the new docuseries SailGP: Racing on the Edge in partnership with Rolex, is particularly forthright with his description of sailing as a modern sport.
"I definitely think sailing has lost a lot of appeal to the wider sports fan," says Sir Russell, beginning his stark assessment.
"Viewership habits have changed, and people are no longer watching a sport for three, four, five hours. There are some exceptions, but they are rare.
"So it was pretty clear we had to change the format in order to try and bring in a wider audience."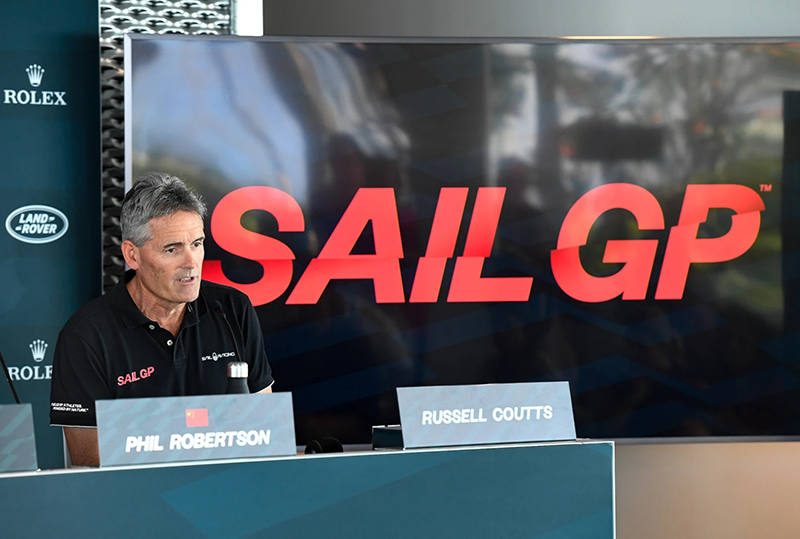 "And the solution to this problem, the problem of waning mass appeal?
"The solution is SailGP, which boasts stunning boats, elite athletes, state-of-the-art technology and nation-vs-nation drama in the world's most cutting-edge sail racing league.
"SailGP is 'turning sailing into a modern, extreme sport,' says co-founder Larry Ellison – and you'd be hard-pressed to deny that claim.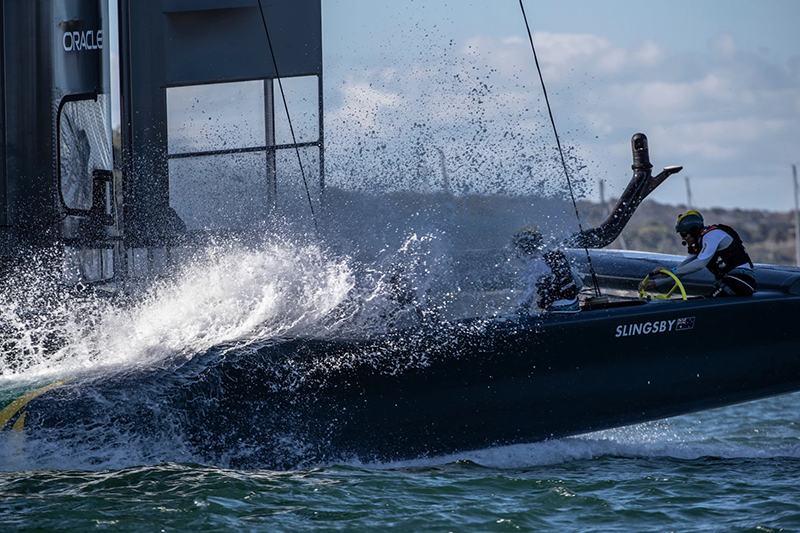 "The electrifying F50 catamaran is a technological marvel, hitting speeds of over 50 knots (60 mph), and only the greatest sailors can fly one of these pieces of design brilliance. This means SailGP boasts some of the fastest boats around and also top-of-the-line athletes – and that results in only one thing… Drama.
"We saw record-breaking speeds, huge rivalries and edge-of-your-seat drama in Season 1, and SailGP: Racing on the Edge documents all the emotion and spectacle ahead of Season 2 kicking off in Bermuda later this month.
"I'm excited about the racing," continues Sir Russell in SailGP: Racing on the Edge. "We've given teams equal boats, these really high tech boats – but equal.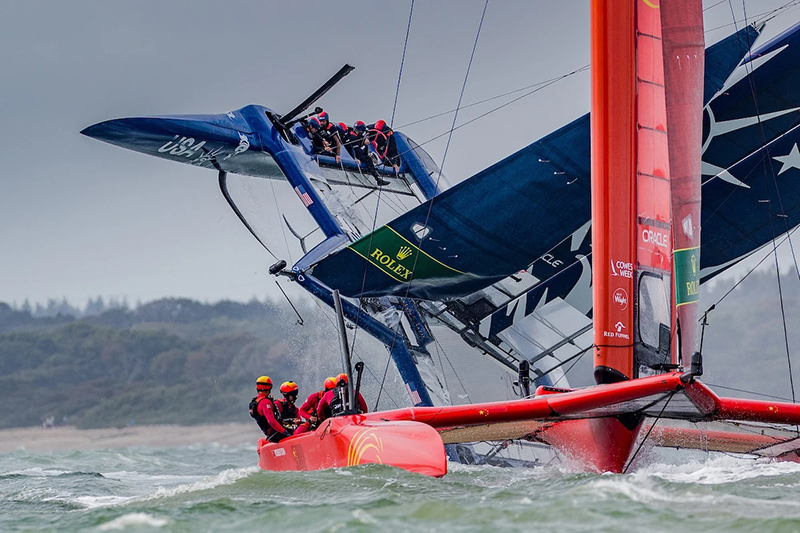 "Six of these charging round at 50 knots… woah, that is going to be something to see."
"And if that sounds enticing, just wait until you hear Sir Russell enthuse over the future potential of these flying boats.
"This is the next generation of high speed foiling wingsailing catamarans," he continues. "The improvement on these types of boats over the past ten years has been amazing, but I think there is at least that amount [of improvement] again over the next ten years."
"The first episode of SailGP: Racing on the Edge covers SailGP from its founding through the opening two events of Season 1 in Sydney and San Francisco. It offers viewers a behind-the-scenes look at the state-of-the-art technology and elite athletes key to modernising sailing for fans old and new alike by creating the world's most cutting-edge sail racing league. SailGP is not sailing as you know it. This is Sailing 2.0."

Read More About