SailGP has produced a 4-part documentary entitled "SailGP: Racing On The Edge" which will be launched at the start of next month.
The SailGP website said, "SailGP Season 2 is just around the corner and excitement levels are already at an all-time high – but we've got something else to further whet your appetite, with the brilliant new docuseries SailGP: Racing on the Edge in partnership with Rolex launching at the start of next month!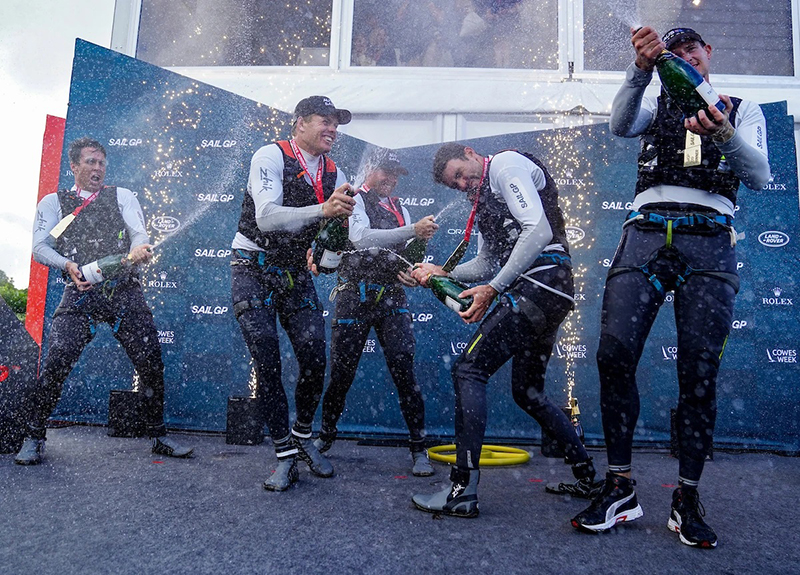 "The four-part series – which takes viewers on a journey from SailGP's founding, through Australia SailGP Team winning Season 1, to preparations for the upcoming Season 2 – is a thrilling drama boasting human emotion, nation-on-nation rivalry and state-of-the-art technology – all things that make SailGP the world's most cutting-edge sail racing league.
"Tune in and you'll see record-breaking speeds, fierce rivalries and elite athletes going head-to-head for the $1 million prize as we take a no holds barred look at what life is really like at the pinnacle of sail racing.
"Don't believe us? Check out the trailer for SailGP: Racing on the Edge below and you'll know this is a series you won't want to miss!
Trailer for SailGP: Racing On The Edge
"Have we convinced you yet? Thought so. Make sure to cancel your plans for April 1 to catch the premiere of SailGP: Racing on the Edge, with one episode releasing every week as the perfect build-up to SailGP Season 2 kicking off with the Bermuda Sail Grand Prix presented by Hamilton Princess on April 24-25.
"SailGP: Racing on the Edge in partnership with Rolex will be available to watch on the SailGP YouTube channel and SailGP Facebook page from April 1."

Read More About