In an effort to mark Nurses Month and thank nurses for the valuable work that they do, Demco florist donated 300 roses to nurses at King Edward VII Memorial Hospital.
"We felt there was no one more deserving than nurses on the frontline of treating patients in Bermuda, to get a rose thanking them for their service," said Demco owner Carmen Phillips.
"We are in awe of the work the hospital nurses do," added Marguerite Clarke, Demco creative director.
Demco owner Carmen Phillips and Creative Director Marguerite Clark in centre of photo with black shirts. BHB Chief of Nursing Judy Richardson far left followed by VP Quality & Patient Safety Lynette Bean, RN; nurse Nadine Blake; and VP Clinical Operations Acute & Ambulatory Care, Norma Smith, RN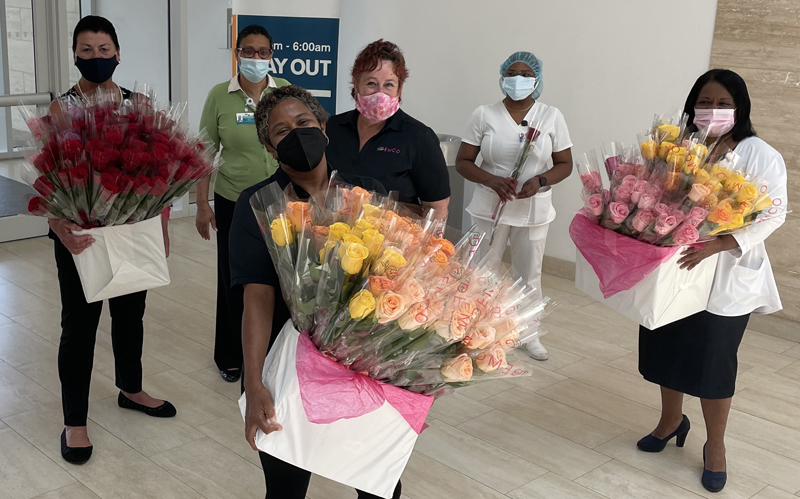 Three boxes stuffed with the 300 individually wrapped orange, yellow, red and pink roses were joyfully accepted by BHB Chief of Nursing Judy Richardson.
"This is the second year that Demco have surprised us with this wonderful gift," she said. "They called us about two days ago so that we could be on hand to accept them.
"It is a truly spirit-lifting gesture for all our nurses. No one is expecting it. As we deliver the roses, excitement erupts in the departments."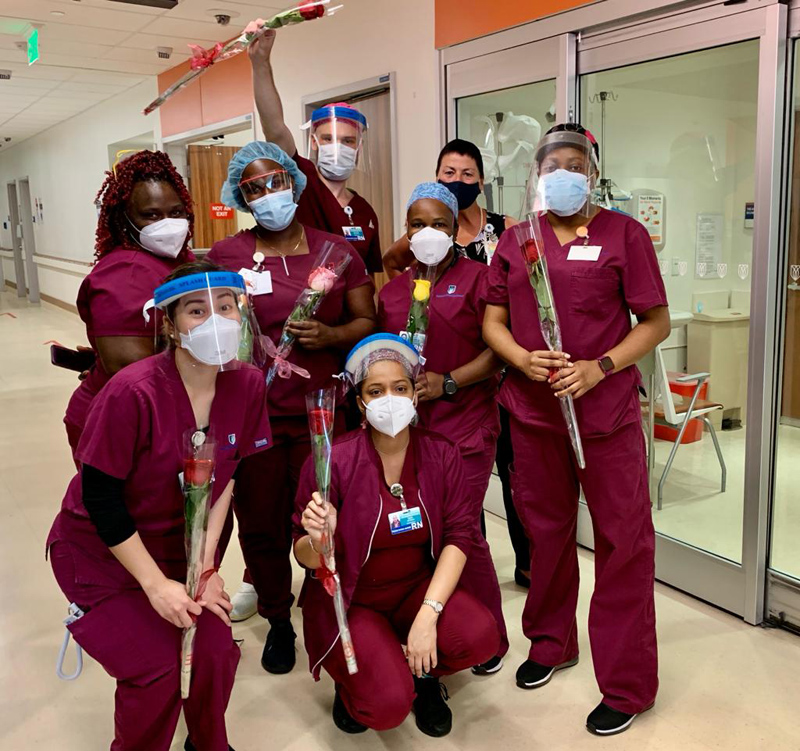 "Everyone is happy. We thank Mrs. Phillips of Demco for choosing to reward our dedicated, hardworking nurses in this way," Ms Richardson said.
"Last year as we were coming out of lockdown, I thought we had to give a big show of support to KEMH nurses, something to brighten their day. It was completely coincidental that it was also the start of nurse's month," said Mrs. Phillips.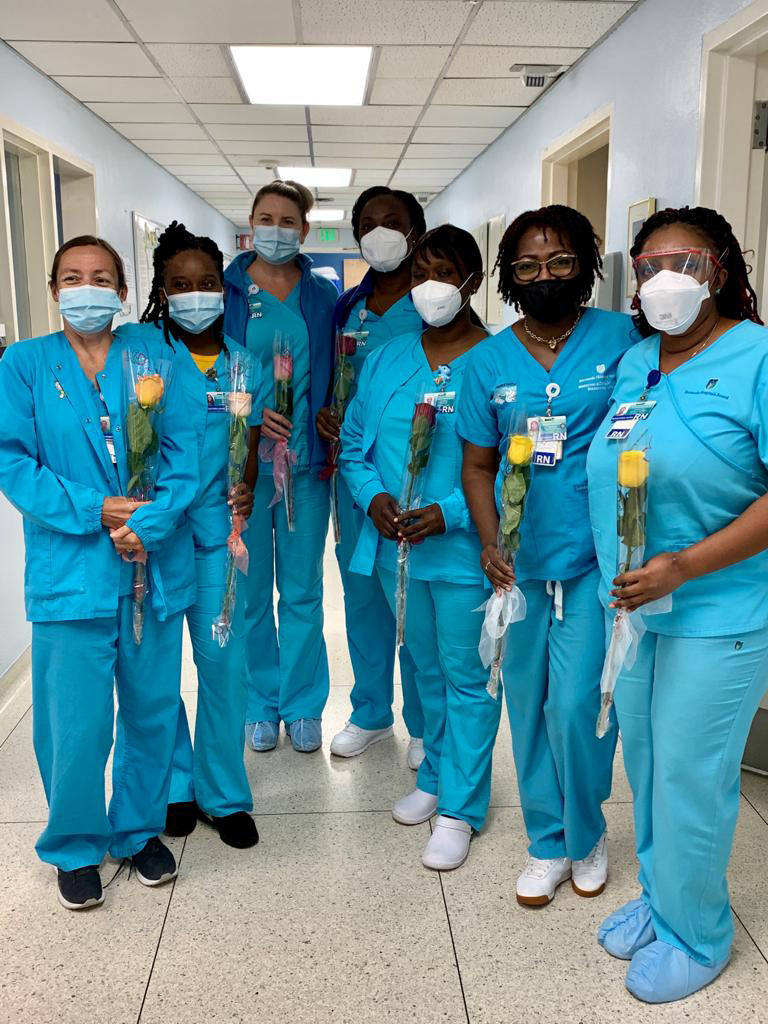 "I wanted to repeat it this year, especially after the recent surge in Covid-19 cases and the stay-at-home and curfew orders in place. I thought: Let's do it just ahead of one of busiest times- Mother's Day. It brightens the spirt of the Demco team whenever we are able to gift our beautiful blooms to deserving groups!"

Read More About