Admuda.com — which is billed as "Bermuda's first social network for local businesses" — has officially launched, offering both an app and desktop version.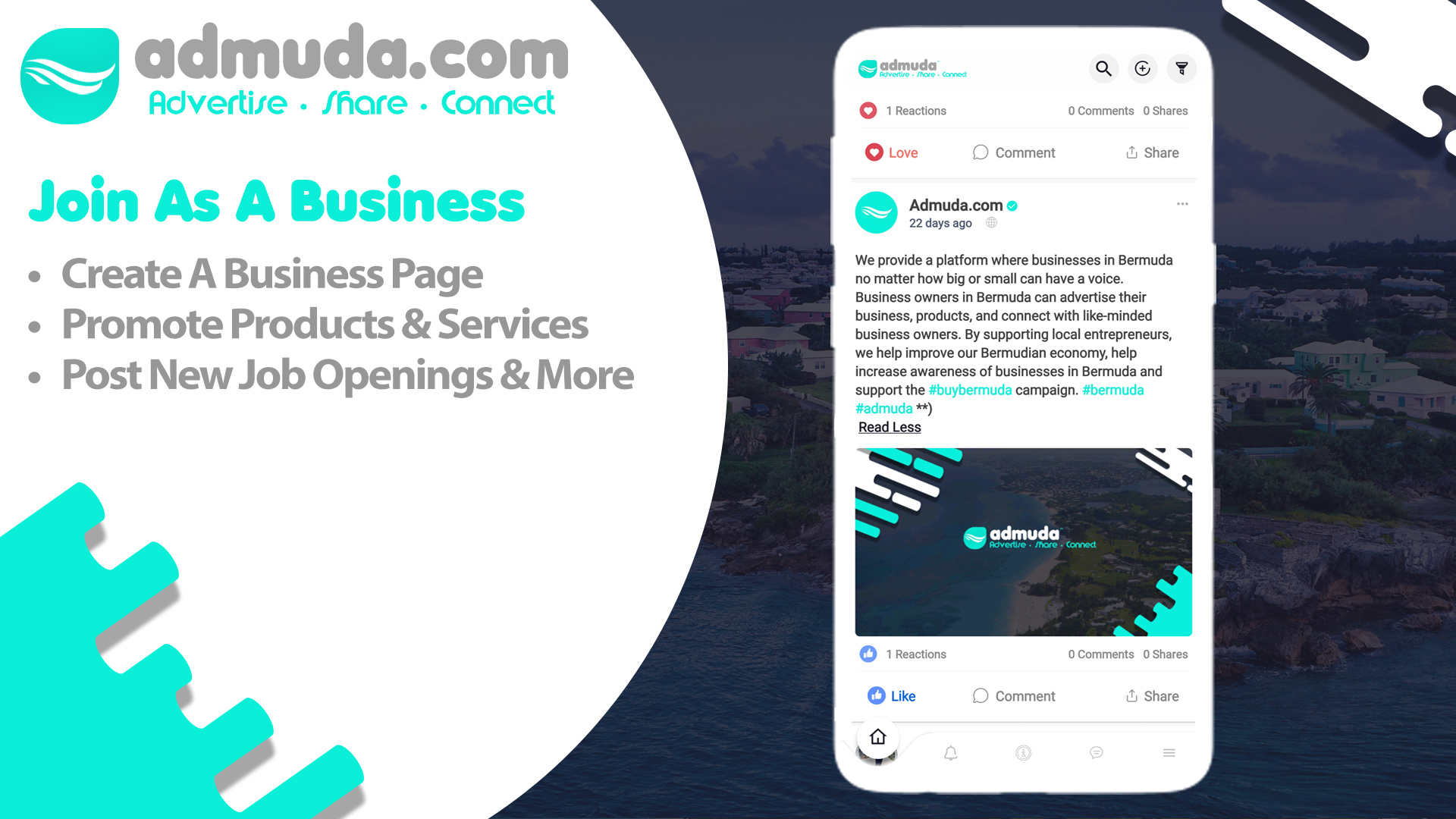 Damien Furbert, the founder of Admuda, said, "We are thrilled to announce the launch of Admuda.com! Award winners of the 2020 Bermuda TechAwards and Bermuda's first social network for local businesses.
"Entrepreneurs in Bermuda finally have a platform where they can advertise their products and services for free to not only the locals of Bermuda but also tourists who visit our beautiful island. Entrepreneurs can learn new business concepts on how to grow their businesses further by connecting with like-minded entrepreneurs on the platform.
"In addition, Bermudians and tourists can discover new products and services while also supporting local entrepreneurs by sharing business posts with friends. Our platform is for all local businesses who want to increase their brand's awareness, we encourage all businesses no matter the size to join the Admuda network."
"Admuda offers both a mobile app and a desktop version. The desktop version can be reached by visiting www.admuda.com and Admuda can also be downloaded for Android devices via the Google Play Store, and the company said that the app for Apple devices is coming soon.
"Admuda was created in Bermuda for Bermuda and was created to help keep funds in Bermuda. It's also why my end goal is to eventually have all businesses in Bermuda migrate over to Admuda because they're spending money on Facebook, Instagram, and Twitter on ads on these platforms that are based in the U.S."
For more information, contact Damien@admuda.com.

Read More About
Category: All, Business, technology