Cathy Gurret Lama placed third in the 65-69 age group in the 70.3 Ironman Oregon, held in Salem yesterday [July 25].
A spokesperson said, "Cathy Gurret Lama secured third place in her age category of 65-69 years old at the inaugural 70.3 Ironman Oregon, held in beautiful Salem.
"A quick downstream river swim of 25.13 minutes for the 1.2 miles placed Ms Gurret Lama first in her age group. The 56 mile bike ride was a very challenging and hilly course alongside wineries and peach and prune orchards, where she was the fifth fastest with a time of 3:19 hours.
"The last stage of the half Ironman 13.1 miles run was very undulating, with some parts on gravel, which Ms Gurret Lama completed in 2:33 hours.
"All combined, Cathy Gurret Lama placed third in her age group, finishing the race in 6:30 hours. In first place in the age group was Madeline Journey-Lynn with a time of 6:16 hours."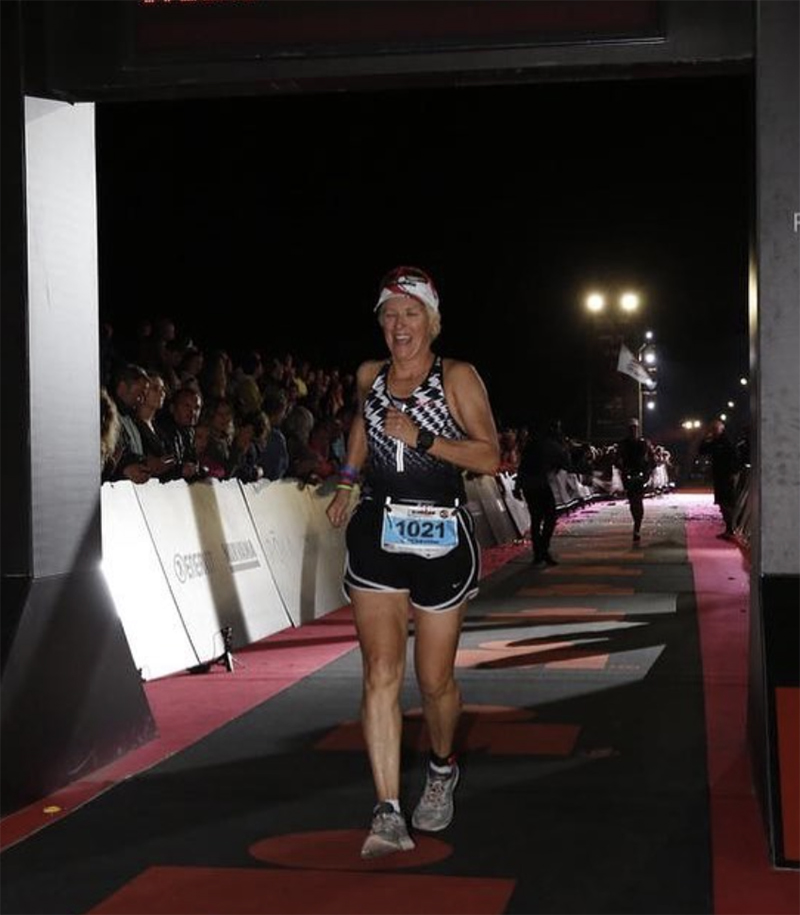 Read More About