Deloitte Bermuda announced the promotion of James 'Jimmy' Caplice to Partner in Audit & Assurance Services.
Mr Caplice first joined Deloitte in the U.K. in 2004 and has since gained experience working in both the Dublin and Bermuda offices, moving to Bermuda in 2009. He has over 17 years of audit experience, working with financial services companies, specializing in providing audit and advisory services to the [re]insurance industry, primarily with SEC-registered global insurers.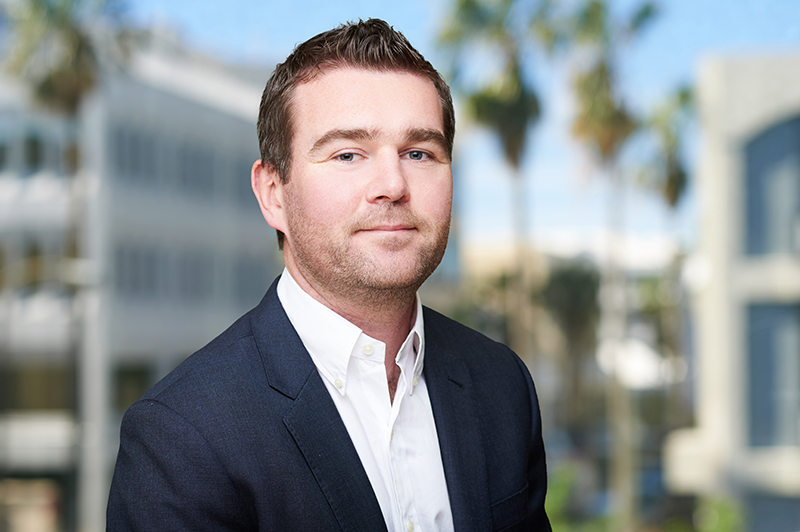 The company said, "Mr Caplice has an extensive background in SEC reporting, U.S. accounting and auditing standards, and testing of internal controls.
"In addition to Mr Caplice's audit background, he has been instrumental in leading audit transformation initiatives across the wider Deloitte Bermuda and Caribbean region, leveraging audit innovation tools and advanced analytics to transform audit service delivery and deliver insights to clients.
"Mr Caplice is a member of the Institute of Chartered Accountants of Scotland and of CPA Bermuda."
John Johnston, Chief Executive Officer, Deloitte Caribbean region and Bermuda, said: "Mr Caplice's promotion to partner is well-earned. It reflects the focus and commitment that he and the audit team have dedicated to driving the growth and quality of our audit and advisory businesses across the Caribbean region and in Bermuda."
Anna Burns, Audit Leader, Deloitte Caribbean region and Bermuda, said: "Having worked with Mr Caplice for several years I am pleased to congratulate him on his promotion. Mr Caplice exhibits the Deloitte Shared Values supporting his teams and clients and is a valuable member of our leadership team."
Mr Caplice said: "I am incredibly proud to become a partner in the firm, and I am grateful to the many talented people and teams that I have worked with across the global Deloitte network who have helped me to achieve this promotion."

Read More About