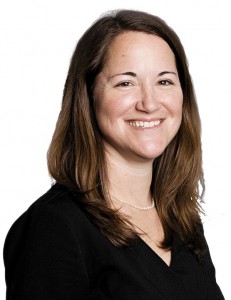 Conyers announced that the recruitment for its 'Gap Year' internship programme is currently underway.
A spokesperson said, "Conyers is building on the success of its inaugural 'Gap Year' internship with recruitment currently underway for a new set of student placements this fall.
"The firm launched the programme in 2020 to support students who had put their studies on hold for a year due to the Covid-19 pandemic.
"The Gap Year Programme, provides students with an opportunity to develop their potential in the best possible way. Last year's group of five students were placed in several business services areas [e.g. finance and marketing] within the firm based on what sparked their interests, with some deciding to try an entirely new field that they had not previously considered. They were given real job responsibilities, which meant a true learning experience that they will carry with them into their studies and careers."
"The Gap Year Programme at Conyers is not only unique to Bermuda, it is also unique to Conyers," said Lisa Spencer-Arscott, Global Head of Human Resources [pictured.]
"It was the first time we launched an internship specific to our business services departments, which brought awareness to other employment opportunities available within the firm."
Ms Spencer-Arscott continued, "The programme is much more than a simple introduction to the working world. It allows students to have continued skill development, enhance their employability, get sector-specific work experience and build a network of connections."
This year, the firm has expanded opportunities to include the areas of trusts and corporate services in addition to placements in marketing, IT, compliance and finance. There are up to five paid internships available which run for a term of 8-10 months starting in September 2021.
Upon joining, students will participate in a formal induction and training process to familiarise them with their departments and the firm as a whole. In addition, students will benefit from a wide variety of informal learning, mentoring and professional development activities.
The company added, "Conyers invites applications from Bermudian students age 18 or older who are enrolled [or deferred] in an associate or undergraduate degree programme starting in either January 2022/September 2022. Applicants should be enthusiastic, open-minded and eager to learn through real practical experience. Familiarity with a corporate [office] setting is a plus, but not required.
"Please apply by sending a covering letter and resume to careers@conyers.com by 10 September 2021.
"Conyers offers a vast array of opportunities to further student learning and development. Our primary goal for all of our initiatives is to enable our students to have an enriching experience to learn about, contribute to and make an impact on the firm's culture, people and business.
"In addition to the Gap Year Programme, we offer several opportunities for Bermudian students. Our internships are designed to provide every student with a mentor who will work to enable their success and help facilitate their career growth. Some of our most senior leaders started as interns, and we use our student programmes as an important source for discovering talent.
"More recently, we introduced the Smart Start programme, which aims to provide a combination of work experience and mentoring to high school students who might not otherwise have the opportunity to access a legal career. Other initiatives include our Legal Education Awards, and ongoing networking and open house events."

Read More About