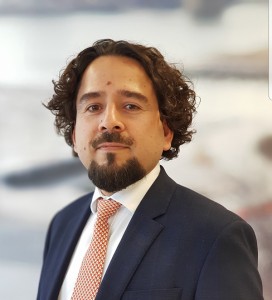 Fidelis Insurance Holdings Limited announced that Victor Riega has been appointed as head of sustainability.
A spokesperson said, "Mr. Riega joins Fidelis from Standard Chartered where he was a Senior Sustainability Manager. Previously Mr. Riega worked at Aviva where he led their approach to human rights, their corporate responsibility governance framework and risk management.
"Mr. Riega previously collaborated with Fidelis on their anti-slavery initiatives in working with Anti-Slavery International ["ASI"], to promote the use of a forced labour clause in marine cargo contracts."
Richard Brindle, Chairman and Group Chief Executive Officer of Fidelis, said: "We are delighted Victor has joined Fidelis having experienced the quality of his work and dedication to ESG during our anti-slavery initiative collaboration.
"As an industry, insurance is lagging behind others, including our own clients, on ESG. We have considerable soft power which we should be using to raise issues and drive change. We need to have measurable milestones in the coming years, not decades, and work with our clients in achieving these targets. That is what we intend to do at Fidelis."
Victor Riega commented: "I'm excited to be joining Fidelis at a time when it is aspiring to be a market leader for sustainability in insurance. Turning good intentions into concrete actions is a commitment I share with Fidelis, and I look forward to leading and collaborating on that across the whole scope of environmental and social issues."

Read More About