Aspiring FIFA officials took part in the FIFA Men's Fitness test on July 24th at the National Sports Center track, with Clinton Hayward, Amaury Majors, and Stefan Maybury passing.
Referee Chairman Crenstant Williams said, "Hopefully, they will be selected to officiate in the CFU Under 14 Challenge Series Tournament slated to be held in late August. This will hopefully put them in the shop window to be admitted to the FIFA list.
"We have a few other aspiring officials who will take the test on August 11th. We already have one FIFA listed Assistant Referee, but the plan is to get a team.
"Hayward and Maybury attended the CONCACAF Under 15 Championships in 2019. They were deprived of returning due to Covid-19. We are cautiously optimistic that all nominated officials will be elevated to the FIFA list this year."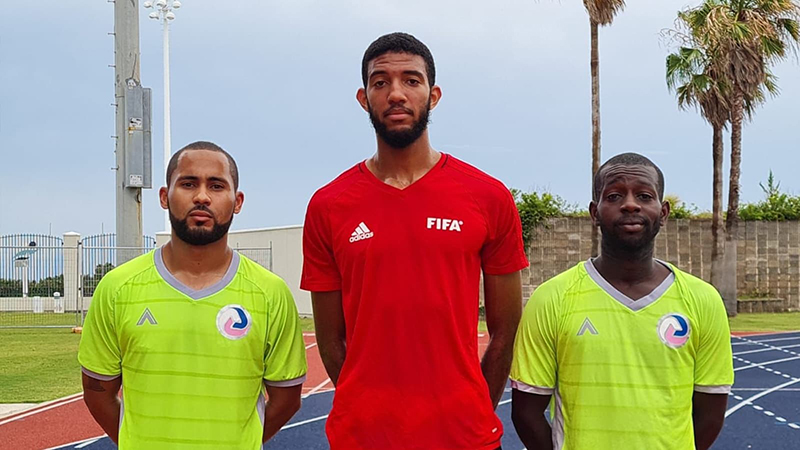 Read More About