The Government has confirmed the extremely sad news that there have been seven more Covid related deaths, bringing the overall death toll to 52.
"I am extremely sorry to report today seven Covid related deaths," said Minister of Health Kim Wilson. "This is very sad news, and I extend heartfelt condolences to the family and friends of the deceased during this difficult time."
The island has now recorded a total of 52 Covid related deaths since the pandemic began in 2020, with almost 20 of them in recent weeks, as the death toll was 33 on August 30.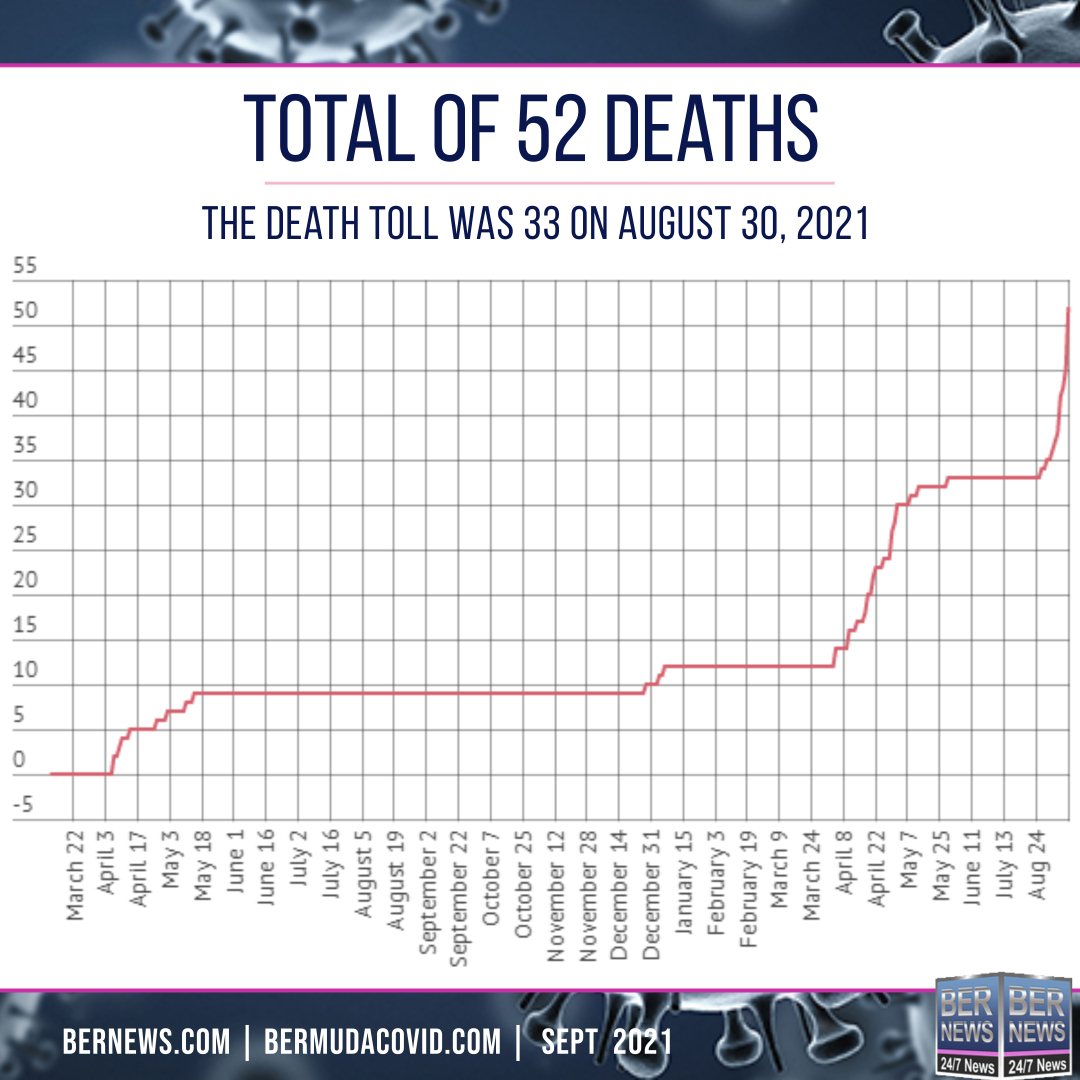 This was part of a full release of test results which you can read here. Unfortunately, this now makes September the worst month, by all measures, since the pandemic started, well exceeding April 2021, when the island experienced the last major surge.
This month has had the most new cases in a month, the highest active cases, the most people in hospital, the most people in ICU, and sadly, as of today, the most deaths in a single month.

You can find more information on the links below from our dedicated website BermudaCovid.com, which is the most comprehensive resource and historic record available of Bermuda's handling of the pandemic.
Read More About