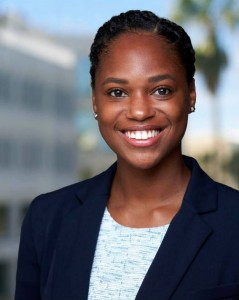 Natasha Trott has been selected to officiate at the CONCACAF Women's Under 17 Qualifying Tournament which will take place from October 20th to November 1st, 2021, at the IMG Academy in Bradenton, FL, USA.
Following the withdrawal of a number of teams due to Covid-19 travel restrictions, which resulted in an uneven number of teams per group, CONCACAF has made the decision to reformat the tournament's group stage to two groups of three teams and one group of four teams. The new groups are as follows:
Group A: Saint Kitts and Nevis, Dominica, US Virgin Islands, and Suriname
Group B: Barbados, Curaçao and Belize
Group C: Honduras, Anguilla, Guyana, and Turks, and Caicos Islands
At the end of the group stage play, the winner of each group and the best-ranked second-place finisher will advance to the 2022 CONCACAF Women's Under 17 Championship.
The ranking of the best second-place team will be determined using a weighted points system (total number of points divided by the number of matches played).
The 2022 CONCACAF Women's Under 17 is scheduled to take place in January. The top-ranked 16 teams participating in the Group Stage of the Championship will be divided into four groups. After round-robin play, the top three teams in each group will advance to the Round of 16, joining the four teams from the Qualifiers.
The winner, runner-up, and third place of the 2022 CONCACAF Women's Under 17 will qualify for the 2022 FIFA Under 17 Women's World Cup.

Read More About