Bermudian swimmer Madelyn Moore — who competes for the University of Northern Colorado — made an extremely impressive showing at a recent meet, claiming a number of wins and breaking four school records.
The University's report said, "Northern Colorado Swim and Dive is now halfway through its season and shows no signs of slowing down. UNC finished off the Mid-Season Invitational at Dixie State with a whopping 592 points to finish second.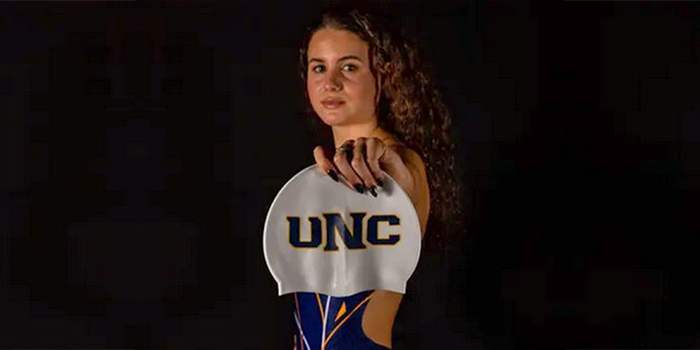 "Not only did the Bears knock off WAC opponents in New Mexico State and Dixie State, the Blue and Gold also took down talented teams in UC Santa Barbara, BYU, California Baptist, UC Davis and Pepperdine.
"In the 100 free, senior Madelyn Moore took center stage. Shattering another school record, Moore beat everyone to the wall with a 49.17, good enough for a second NCAA 'B' cut.
"Across her three days in St. George, the Sandys, Bermuda native broke four school records and leaves with a strong chance at becoming Northern Colorado's first NCAA qualifier in program history.
"Ali Jackson, Giulia Pavanello, Saana Liikonen and Madelyn Moore cranked up the heat for the final relay of the meet. With a 3:23.55 in the 400 free relay, the four finished second only to UC San Diego and are beginning to zero in on a school record."

Read More About