After adjusting for the retail sales rate of inflation – measured at 3% in July – the overall volume of retail sales decreased 6.7% when compared to July 2020, according to the recently released Retail Sales Index.
A Government spokesperson said, "Today, the Ministry for the Cabinet Office issued the July 2021 Retail Sales Index [RSI]. During July, local retail sales decreased by 6.7% compared to the previous year. In value terms, retail sales fell 3.9% to an estimated $104.7 million compared to the previous year [July 2020].
Chart extracted from the report: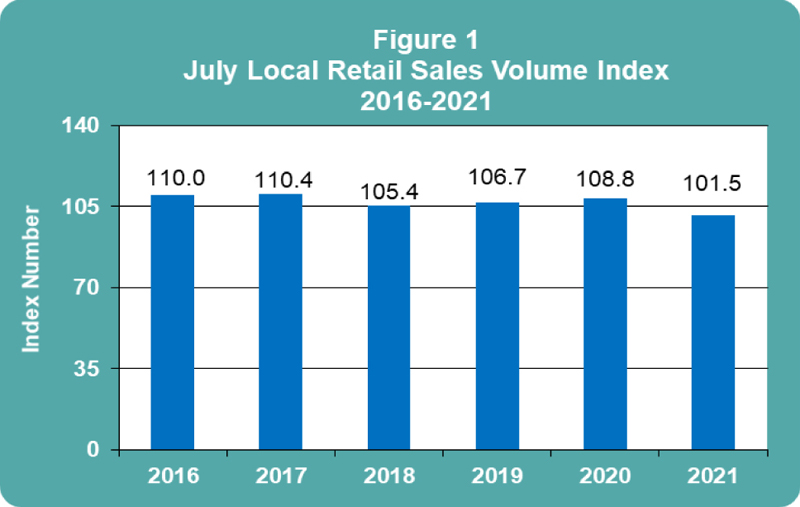 "Six of the seven retail sales sectors experienced decreased growth in July 2021. An area of positive retail sales activity was the Building Material stores. This sector continued to benefit from the streamlined Government processes and policies such as expedited planning applications, which encouraged many construction and renovation projects to proceed.
"Apparel Stores' sales declined slightly by 2.0% compared to a 21.7% loss in 2020. Food Stores were down by 4.9%, while Liquor Store sales fell 6.1%.
"Meanwhile, overseas declarations increased 30.6% in July 2021. The rise in overseas declarations was influenced byhigher imports of clothing, furnishings and electrical machinery and equipment."
The full July 2021 Retail Sales Index publication follows below [PDF here]:
Read More About