The Corporation of Hamilton has relocated the poinsettias — created from palm leaves — placed by the Garden Club of Bermuda at the Birdcage to the flagpole on Front Street.
A spokesperson said, "The Garden Club of Bermuda wanting to add a touch of magic of its own to the City adorned the Birdcage with silver garlands coupled with small and large vibrant poinsettias which proved too much of a distraction for the motorists.
"The Corporation of Hamilton carefully relocated the large poinsettias to the flagpole on Front Street and we are thrilled to have our designs not only in one but two locations.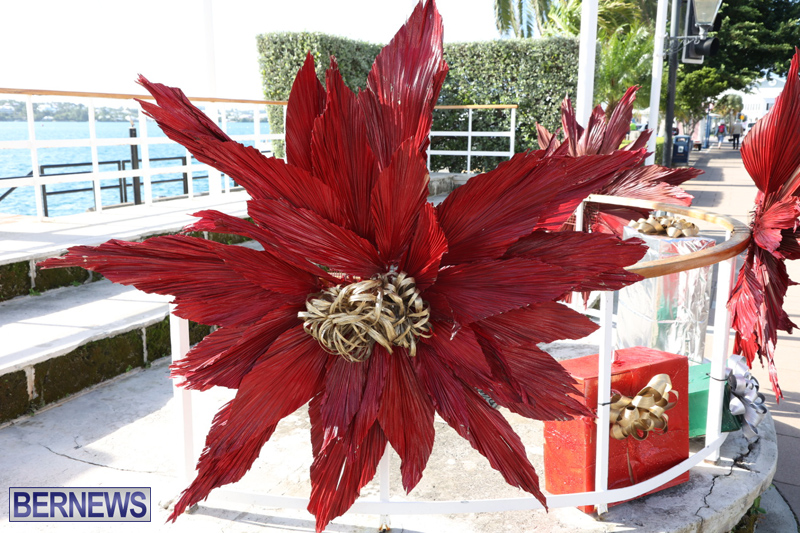 "Debbie Burville, Susan Conyers and Cindy Young, the talented floral arrangers behind these beautiful creations, used only locally sourced Chinese fan palm which they dried and spray painted for durability.
"Dried plant material is often used throughout the floral art world for designs and crafts. It is very versatile as it can be painted, dyed, soaked for added flexibility and manipulated into different shapes. It doesn't require any floral foam which is something that floral designers are moving away from as it is not biodegradable.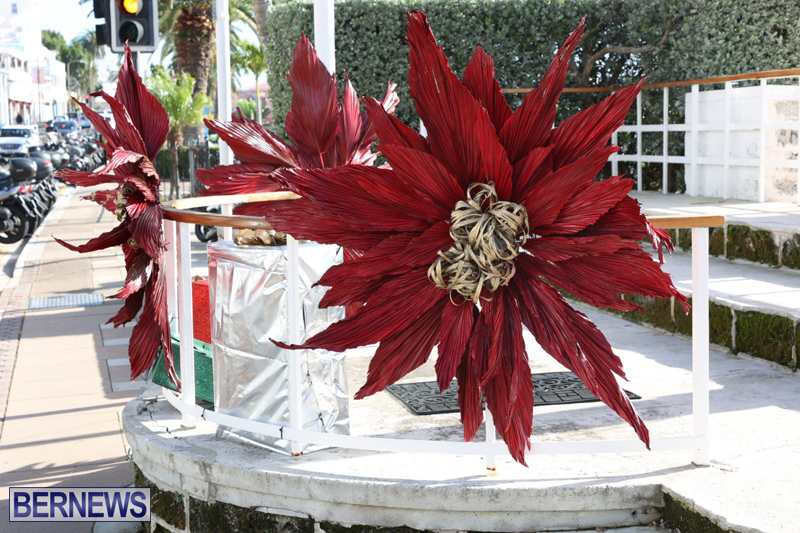 "The Garden Club of Bermuda wishes to thank the Corporation of Hamilton for their support and extend a merry Christmas and a safe and healthy New Year to everyone.
"These displays should last throughout the holidays so be sure to share the Christmas spirit next time you are in Hamilton."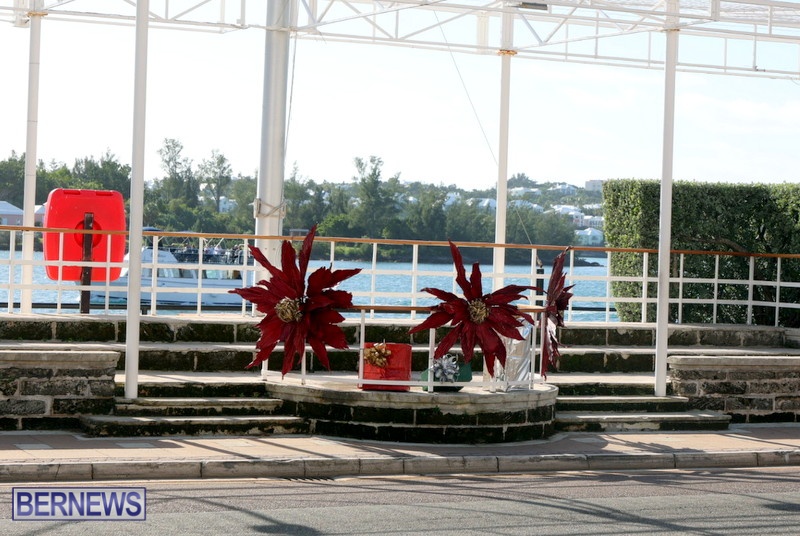 Read More About
Category: All, Entertainment, News