Kaden Hopkins has won Bermuda's first medal at the Junior Pan American Games in Colombia, with the cyclist claiming a silver medal today [Dec 1] in the time trial.
Averaging 31.5 mph over the 16 mile course, Hopkins finished just four seconds behind winner Victor Ocampo of Colombia and ten seconds ahead of Joao Rossi of Brazil.
Teammate Conor White finished in 7th place at an average speed of just under 30 mph, giving Bermuda two strong performances in this inaugural continental games.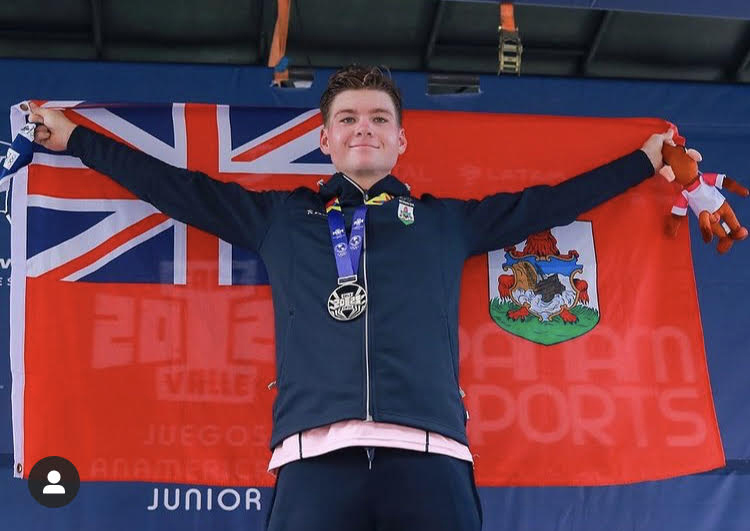 Bermuda Bicycling Association President Peter Dunne said, "Kaden's podium performance today and Conor's strong ride were a complete thrill to hear from Dominique. Both of them have had great 2021 seasons and this is a fantastic way to bring it to a crescendo.
"The entire cycling community in Bermuda, as well as our colleagues in the Caribbean, are so thrilled to have Kaden and Conor flying our flag so prominently. Friday's road race will be another opportunity for our guys to show what they are capable of on this stage."
"Next up for the Team Bermuda cyclists is the 130 kilometer road race on Friday. Joining Hopkins and White will be Nic Narraway, giving Bermuda a strong trio of riders. Dominique Mayho is in Colombia as team manager and coach."

Read More About