Members of the Garden Club of Bermuda recently made a donation of $10,000 to Keep Bermuda Beautiful [KBB].
Katie Berry, past KBB Executive Director, said "On behalf of the KBB Board I would like to thank the members of the Garden Club for the wonderful donation of $10,000.
"KBB was started by four incredible women; Phyllis West Harron, Janette Zuill, Dorothea King and Lady Gasgoigne, all Garden Club members who were alarmed by the arrival of the throw away culture in the 60s. Those concerns remain paramount today and if we are going to keep Bermuda beautiful not just on the outside but as a community we all need to care.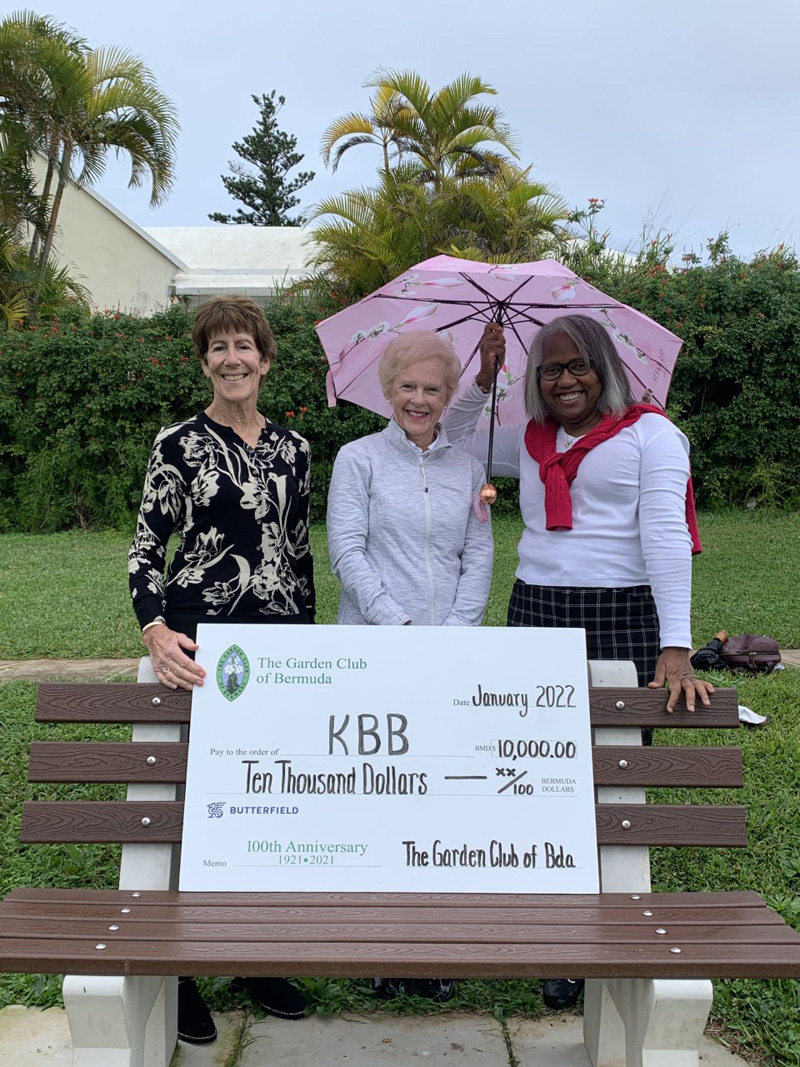 "KBB needs all of us to do our part; we must look at how our waste is managed and recycled and make sure we are doing the right thing to preserve our island and ultimately the planet.
"Thank you to the members of the Garden Club for recognising our work. KBB celebrates your organisation, your ongoing commitment to the community and your 100th anniversary."
"Littering is a global issue not only on our shores but in the water that has been compounded by single use plastic. Last year KBB organized more than 200 cleanups and are very grateful for the assistance of volunteers.
"It also recently collaborated on a couple of initiatives, the "Beyond Plastic" campaign and the "Abandoned Boat" project and has already taken 27 boats out of the water which would otherwise have remained there.
The Garden Club of Bermuda said they are proud to support KBB endeavours.

Read More About
Category: All, Environment