We "have a demographic challenge in Bermuda" and "if we do not reverse these trends, it will lead to economic disaster for Bermuda," Premier and Minister of Finance David Burt said, adding that a declining population increases the cost of living, an ageing population increases the cost of healthcare and a shrinking workforce puts future pensions at risk.
In delivering the 2022 Budget, Premier Burt said, "We have a demographic challenge in Bermuda, and that challenge will not magically resolve itself. It requires strong leadership to implement policies that address the issues while ensuring Bermudians benefit from economic progress.
"It is expected that last year will mark the fourth consecutive year that deaths exceeded births in Bermuda. The latest projections, based on recent statistics, state that 25% of our population is expected to be senior citizens by 2026.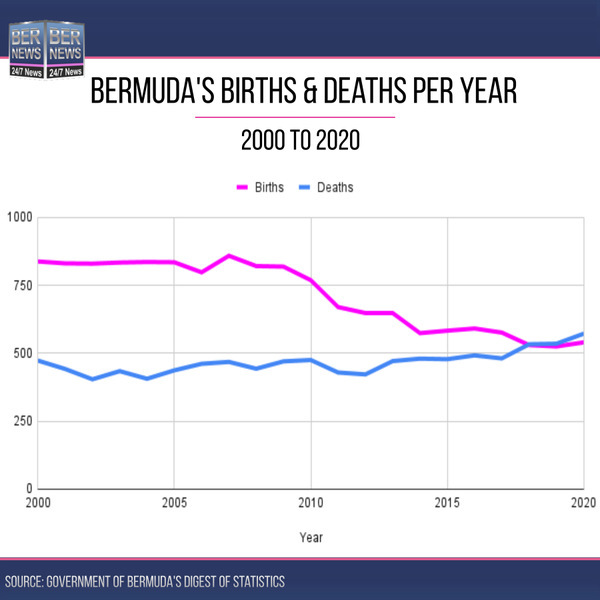 "Additionally, residents have left Bermuda due to the economic challenges that we currently face, especially in our tourism industry with the closure of our largest hotel. Mr. Speaker, if we do not reverse these trends, it will lead to economic disaster for Bermuda.
"Population growth is not simply an option for Bermuda, it is a necessity for our survival. It is not possible for Bermuda's economy to grow while our population declines and ages. A declining population in a small island state increases the cost of living. An ageing population increases the cost of healthcare.
"A shrinking workforce puts future pensions at risk. These trends must be reversed, our population and workforce must grow, and for that to happen we must create jobs through domestic or foreign investment.
"This growth of jobs does not mean that all persons need to be imported for the roles to be filled. If we do our job to make Bermuda a fairer place to live and work, there are Bermudians who will return. However, it is vital that we shift from the false choice of "is population growth good or bad" to a mindset of "growth is essential – how do we ensure that it benefits Bermudians who live in Bermuda."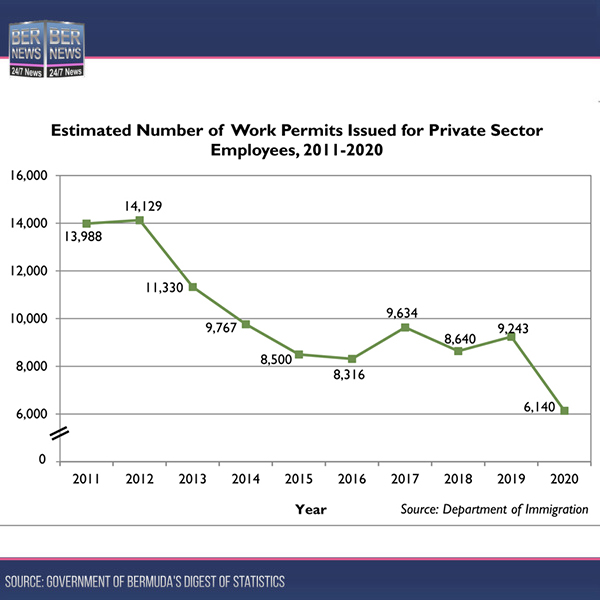 "Immigration policy may be controversial, but economic and demographic realities should not be. In a modern and globalised economy, where people do not need to live in Bermuda to work for Bermudian companies, and with an ageing populace and infrastructure, we will not fix the burning issues of high taxes, high cost of living and weak business demand without increasing the number of people that live and work in Bermuda.
"The other side to the economic argument for population growth is the desperate need for small businesses to survive and thrive. We see that small businesses in Bermuda are hurting and traditional local retail has been severely impacted by the pandemic.
"They welcome temporary assistance from the Bermuda Economic Development Corporation, but what every business owner wants, whether large or small, is more customers to whom they can sell their goods or services.
"If our economic pie does not expand, and our local entrepreneurs are fighting over the same 60,000 customers, there will be little collective growth. More jobs and a growing population leads to more opportunity for entrepreneurship, more opportunity for growth, and more opportunity for wealth creation.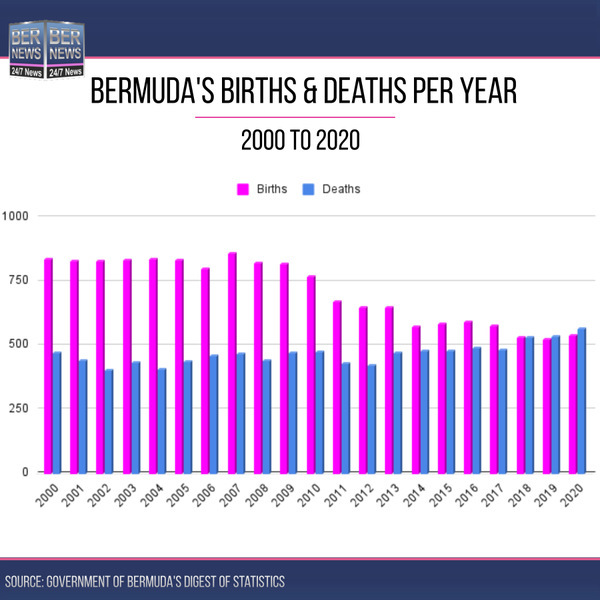 "Economic Investment Certificates modified an existing policy to ensure it better benefited Bermudians. It changed the existing policy to require those who wished to reside in Bermuda to make investments that benefit residents, either through support for education, sporting clubs, charities, debt reduction, new businesses, real estate or other vital investments.
"This government knows and understands what is required to build the economy, but we also know that economic growth cannot leave Bermudians as spectators to success; jobs can be created through local investment as well. In 2019, I pledged that this Government would allow Bermudians to access their pension funds that are invested overseas to invest in local Bermudian companies.
"I made that pledge because I have faith that Bermudians can look at what they have, assess the risks and decide, if they wish, to make a bet on their future. If they are confident in their plans, they should be allowed to pledge a small portion of their pension savings to invest in starting a business or a business startup to further the Government's goal of creating a nation of owners.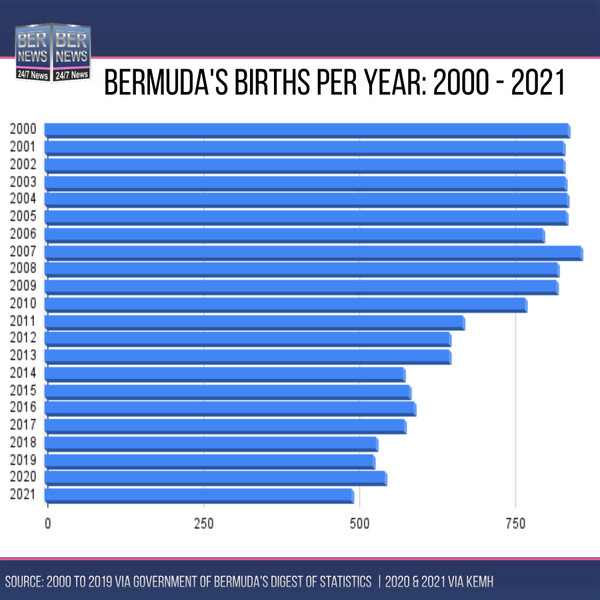 "Just as we have opened up avenues for additional foreign investment, we must make it easier for Bermudians to pool their resources and invest in their island. These changes will be implemented this year to increase domestic investment that will create jobs, and in turn, stabilise and eventually increase Bermuda's population.
"Changing these demographic trends will not happen overnight, it will take time. And while there will be an economic boost this year with increased business from tourism, this Government recognises the challenges being faced by residents who need additional support and relief from Bermuda's high cost of living now."
In his initial response to the Budget, OBA Leader Cole Simons said, "Although he is stopping short of saying it, Premier Burt is finally admitting that in order for the island to thrive, immigration policies must change. The OBA has been calling for this since it's inception. We need a minimum of 10,000 new residents to bolster our economy. There is no if ands or buts about it. We need bodies on this island.
"The interest payable per hour is approximately $15,000 an hour for Bermuda's outstanding debt. 24 hours a day. Seven days a week. Each and every one of us in Bermuda is paying it back," he added.
"The Government Actuaries have indicated that the public sector pension fund is due to be depleted by 2044," he said. "If we stay on this trajectory, we see even more young Bermudians emigrating. Let's do everything we can to keep them here and attract talented Bermudians back to the island. But Bermudians need to see and believe that they are returning to something that will offer them real opportunities."
Read More About