[Written by Stephen Wright]
Chuck Morgan is on a mission to grow the sport of Muay Thai on the island after being named chairman of the World Boxing Council Muaythai Bermuda.
The newly created position within the WBC – one of the most prominent kick-boxing organisations worldwide – reflects Morgan's hard work over the past eight years promoting Muay Thai locally.
Morgan held discussions with the WBC about expanding its operation into Bermuda and the Caribbean and outlined his plans to implement the organisation's working culture in all activities in the region, including amateur and professional championships and youth development programmes.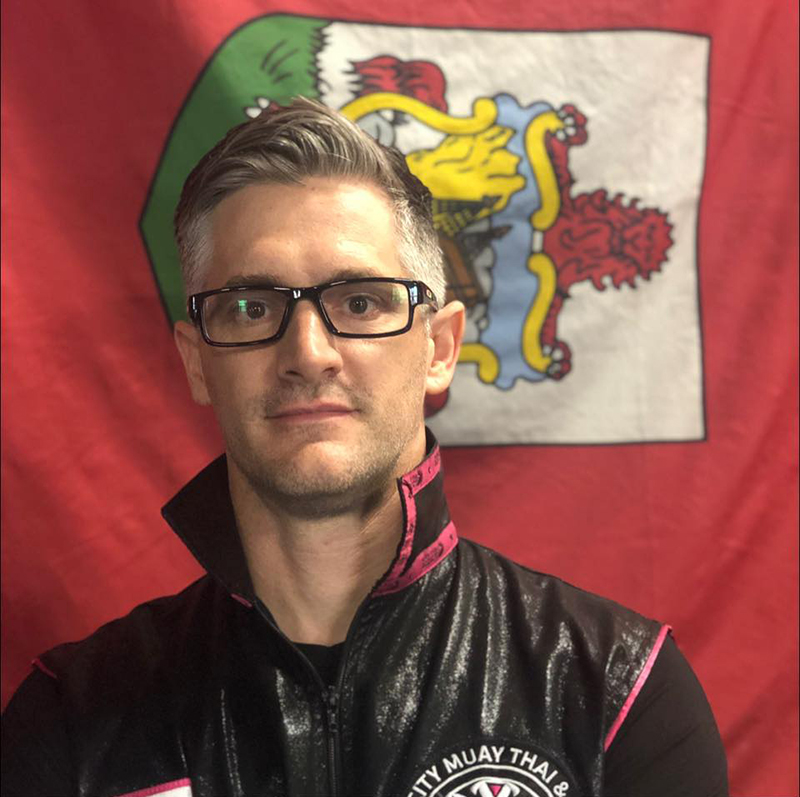 The 42-year-old, who established Fight City Muay Thai and Fitness four-and-a-half years ago – Bermuda's first and only gym solely dedicated to the sport – described his appointment as a "huge step forward" for Muay Thai on the island.
"I'm super proud," Morgan told Bernews. "It's been a lot of hard work and a lot of personal finance spent on travelling, attending meetings, gaining referee and judges qualifications, and coaching qualifications.
"Since 2014, I've been working hard to promote Muay Thai in Bermuda and building up our network of contacts in the Muay Thai community.
"The WBC is keen to help us progress Muay Thai in Bermuda. We've formed a code of ethics, a five-year plan to grow the sport, and a ten-year youth development plan. We want to bring Thai Boxing to the next generation.
"We don't want to be a small country competing on a small stage; we want to be a small country competing on a big stage."
Attracting more youngsters to the sport, known as the "art of eight limbs" is high on Morgan's list of priorities.
Before the Covid-19 pandemic, Fight City Muay Thai and Fitness had more than 40 youth members and Morgan hopes to double that number by the end of the year under the WBC Muaythai Bermuda umbrella.
Morgan said the committee also plans to send a delegation to the inaugural WBC Muay Thai World Youth Games in Calgary, Canada, in August.
"Our goal is to have a competitor take part at the Games in 2023," Morgan added.
"We will continue to compete at amateur competitions locally and overseas this year."
Among the appointments to the WBC Muaythai Bermuda executive committee are Jay Astwood, vice-president; Nicole Maries, vice-president; Nichola Littlejohn, executive secretary; Keron Eugene Lee, deputy executive secretary; and Antwan Edwards, executive advisor.

Read More About