The Bermuda Sandcastle Competition took to social media in order to wish the island a happy Valentine's Day, sharing photos of a sand sculpture depicting two doves in front of a heart.
The Bermuda Sandcastle Competition posted the images below online, and said, "Happy Valentine's Day to all the love birds out there. Thanks to your suggestions I opted for doves instead of chubby cupids. A much better choice. Here's to celebrating love in all it's forms today."
For a look at more holiday-themed art, click here to check out our recent Valentine's Day virtual art gallery.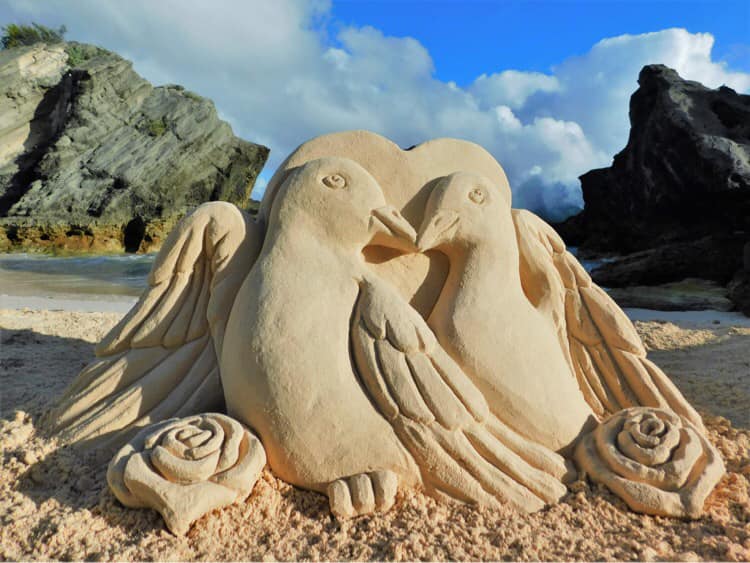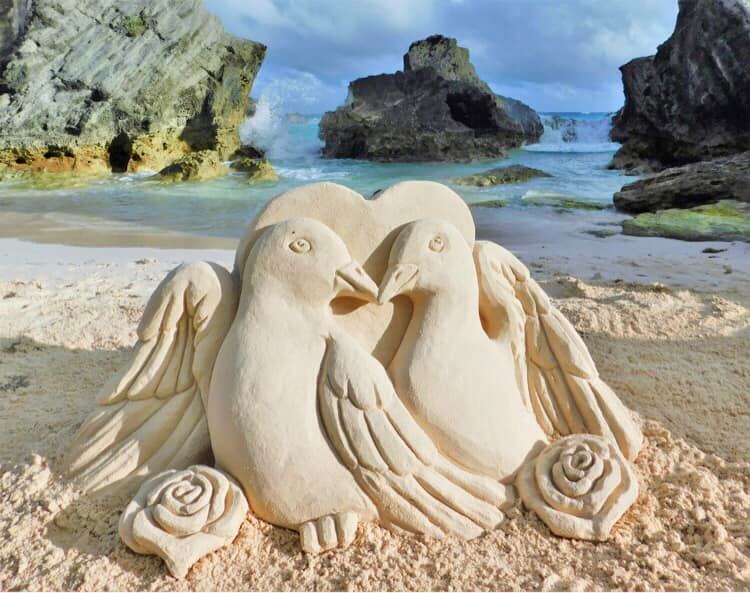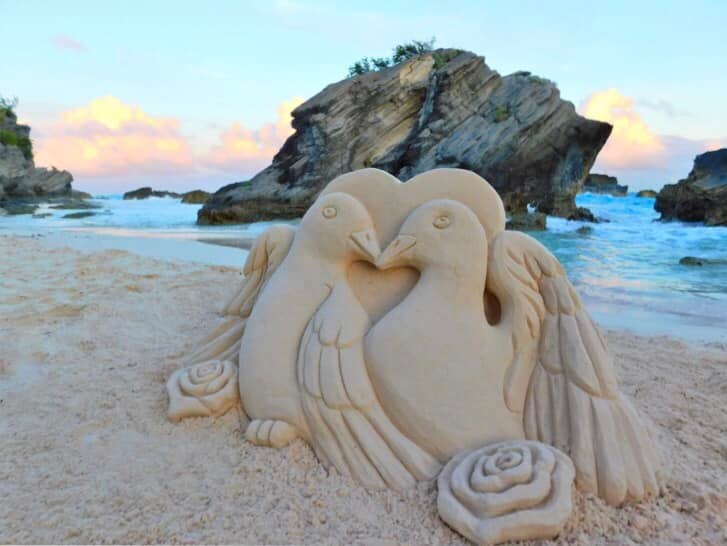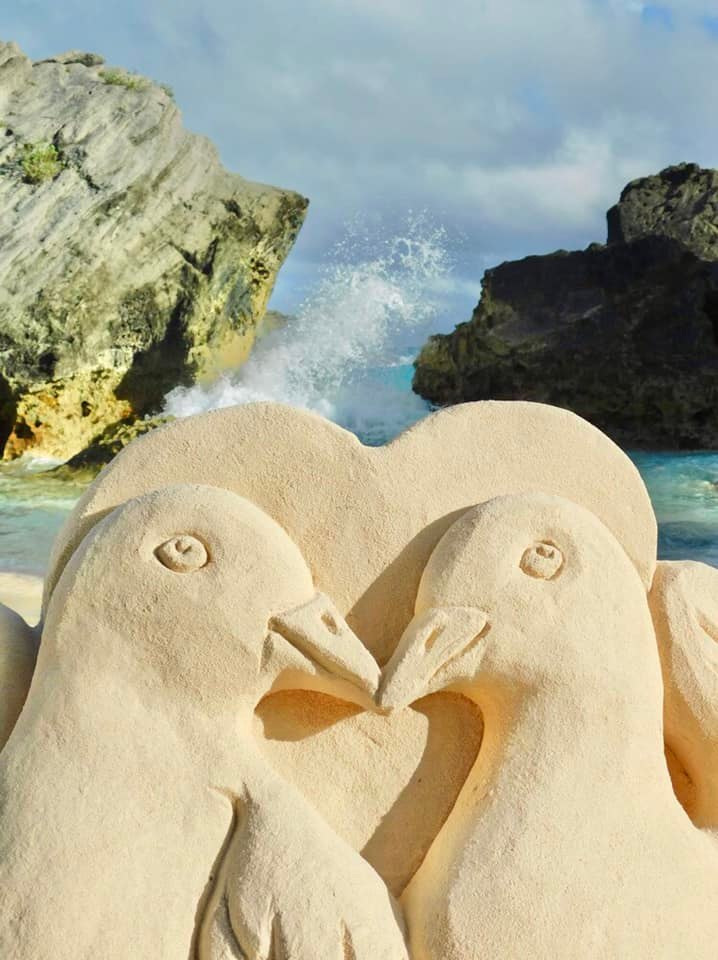 Read More About