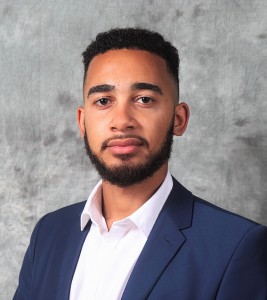 [Opinion column written by Ryan Robinson Perinchief - "The Switzerland Of The Atlantic, revisiting Jack Tucker's vision"]
In the early 1900's, Sir Henry "Jack" Tucker, founding member of the Forty Thieves club comprising of powerful white merchants and Bermuda's ruling elite, set out on a mission to transform Bermuda into the "Switzerland of the Atlantic".
In other words, these architects of modern-day Bermuda toured the world to attract international business, with the goal of positioning Bermuda as a small but wealthy highly developed financial hub to serve as an island oasis for the global elite.
Working in tandem with the Bank of Butterfield and law firms such as Appleby Spurling & Kempe and Conyers Dill & Pearman in the 1930's, Tucker helped lay the foundation to entice international business, and enacted various reforms alongside local oligarchs to promote the establishment of trusts and offshore companies for wealthy overseas clients to fulfil this goal [Bermuda Biographies]. Given our geographic and resource constraints, this was not by any means an irrational objective.
However, the key omission in this strategy was the thinking of Bermuda's ruling elites, that they could cherry-pick purely the economic aspects of the Swiss model whilst overlooking the other elements which maintain the delicate balance upon which its success lies.
Like Switzerland, Bermuda has earned its place as a small, geographically challenged but highly affluent service-oriented economy with a high standard of living and one of the highest GDPs per capita. Yes, like Switzerland, Bermuda has managed to develop a large financial services sector, making it a hub of reinsurance, banking and international business, coupled with an influx of skilled workers and wealthy individuals and residents from all over the world.
But unlike Bermuda, Switzerland learned that the concentration of extreme wealth in such a small territory comes with a price. While Switzerland ranks second only to Bermuda in terms of the world's most expensive places to live, unlike Bermuda, Switzerland has been progressive enough to mitigate the disastrous risks of high wealth inequality, hoarded and non-productive wealth, poor investment of accumulated wealth, and the impact of disparities among the populace of the small area in which such wealth is concentrated.
In the land of the super-rich, Switzerland's political structure, tax system, and welfare state are all measures which serve to mitigate the social costs of its economic prosperity – and promote social equality and the redistribution of wealth into the hands of the local populace.
These measures which underpin the success of the Swiss system include:
Deliberative Democracy: Switzerland is a semi-direct democratic federal republic where a decentralised government is controlled by the people, and decisions at the top made through consensus, with up to five referendums on various issues a year;
Fair Taxation: a progressive, albeit decentralised, taxation system which ensures that the rate at which an individual's income is taxed increases as more income is earned, incorporates corporate and wealth taxes, and ensures that revenue from these taxes is sufficiently allocated toward social programs;
Strong Social Protection: including universal health care, an elaborate old-age pension system, a series of other social benefits for families and the most vulnerable, safety nets for the unemployed and disenfranchised;
World Class Public Education: based on a system of community-led, decentralised schooling; inclusive of a high degree of flexibility and specialised apprenticeships and multiple Swiss-university tracks;
Self-Sufficiency and Autonomous Development: Switzerland produces more than half of its own food and has made a conscious decision to reduce its reliance on foreign imports for its food and energy needs, spending a significant amount on local research and development to increase self-sufficiency.
All these measures underpin the Swiss system and serve to counterbalance the social costs of its financial success.
Whilst one could hope the nation's elites would recognise that the window of financial services was limited and ensure the benefits of economic success served to incentivise good investment of wealth into education and diversification, failing this, Switzerland had the right political system to ensure accountability and allow the moment of opportunity to be seized effectively. Having used the wealth of the financial services boom wisely, Switzerland has now emerged as a place where its status as a world financial hub is less important – moving beyond financial services into new areas of opportunity such as SMEs [small and medium enterprises] and start-ups, research, and high-quality exports as a high-tech, industrialised, diversified economy in a small geographic area. The era of stereotypical Swiss banking and wealth was an important phase which allowed it to develop. But it was a means of further advancement, not an end in itself.
To put it in a few words, the Swiss mechanisms of political accountability, with its federalist structure and deliberative democracy, comprised the necessary criteria such that wealth which came in through its financial services industry could be channelled, through political instruments, to allow for a system whereby new wealth was redistributed into 1] investments in research and local upskilling & education, 2] creation of the social welfare system, and 3] diversification into new areas of industry that allowed for more sustainable development.
Crucially, while Bermuda remains a British colony with no right to determine its own international agreements or foreign affairs – remaining at the mercy of international regulatory and political bodies such as the EU, the OECD, the FCDO and Britain's own relationship with the rest of Europe, historically "Switzerland has played expertly its hand in negotiations with the EU, resulting in arrangements that mix sovereign independence with market access in a way many British politicians would love to emulate" [Financial Times].
Their approach is essentially, "high quality, high cost, high social and political protection and fiscal sovereignty". It is these latter elements which we have failed to implement to date.
Ultimately, the architects of Switzerland understood that their system is a delicate one, whereby economic wealth must be counterbalanced with strong social and political protections, not to mention its carefully managed relationship with the global financial order from a position of equality and mutual respect – in which self-determination is a fundamental component.
The failure of Bermuda's architects to understand this holistic approach to economic development is what marks the key difference between a relationship of exploitation between the population of a small state with the global financial order, rather than a symbiotic one.
Nearly a hundred years after the "Jack Tucker model", our country is in a state of economic flux: navigating a landmark period of global tax reform, the OECD breathing down our necks, the Attorney General's recognition of our constitutional limitations, and key economists warning of a population deficit crisis, Bermuda must decide where it wants to sit in the new international order.
Once upon a time, the oligarchs saw the Swiss framework as a method of sustenance for themselves, but nearly a hundred years later it is clear that it was not embraced in full. The template was never completed – only the elements which favoured the oligarchy. A process which was started by Jack Tucker which allowed for Bermuda's prosperity as a derivative of the oligarchy, must be re-examined holistically to include the social, environmental and political programs which make the Swiss model sustainable.
Ultimately, it was Jack Tucker and the ruling elite who first championed the concept of Switzerland as a model to emulate. So where did this process get derailed? It stopped at the point where the oligarchy made their profit. The process was never continued so that the general populace would benefit from the largesse of this economic windfall in other areas of national development. Restarting this process means that if Bermuda is to fulfil the vision of the architects of Bermuda's economic success as proposed by Henry "Jack" Tucker, then the social, political and economic development of Switzerland should be embraced in its entirety, including those aspects which emphasise 'building-up' rather than 'trickle-down'.
Whether Bermuda truly wants to become the "Switzerland of the Atlantic" or not is up to us. But one thing is clear: come success or failure, the Swiss model is ultimately one for and by the Swiss. The priority of a community-directed, sovereign Switzerland which puts the needs of its citizens first is a key ingredient in its formula for success. To take a page from Walter Rodney, "the products of their labour were rationally utilized to bring greater independence and well-being to the nation". Can Bermuda say the same?
Now is a crucial time for international businesses and local decisionmakers to come together and identify a coordinated strategy which will position us for continued prosperity in all areas. The status quo has stemmed from attempting to co-opt an economic model without the social and political components which underpin its continued success. If we are to embrace the Swiss model, we should embrace it fully.
- Ryan Robinson Perinchief is a Visiting Scholar at the Blavatnik School of Government, focusing on economic recovery. A Bermuda Rhodes Scholar, he graduated with a Master's in Public Policy from the University of Oxford and obtained his Bachelor of Laws at Durham University in the UK. Ryan graduated from the Berkeley Institute after attending Bermuda Institute, and is also the Founder and Director of Future Leaders Bermuda. Views expressed are in his personal capacity.
Read More About