The Bermuda Referee Association's End of Year Awards were presented by the Bermuda Football Association Referees Committee.
The Bermuda Football Association President Mark Wade was on hand to present awards.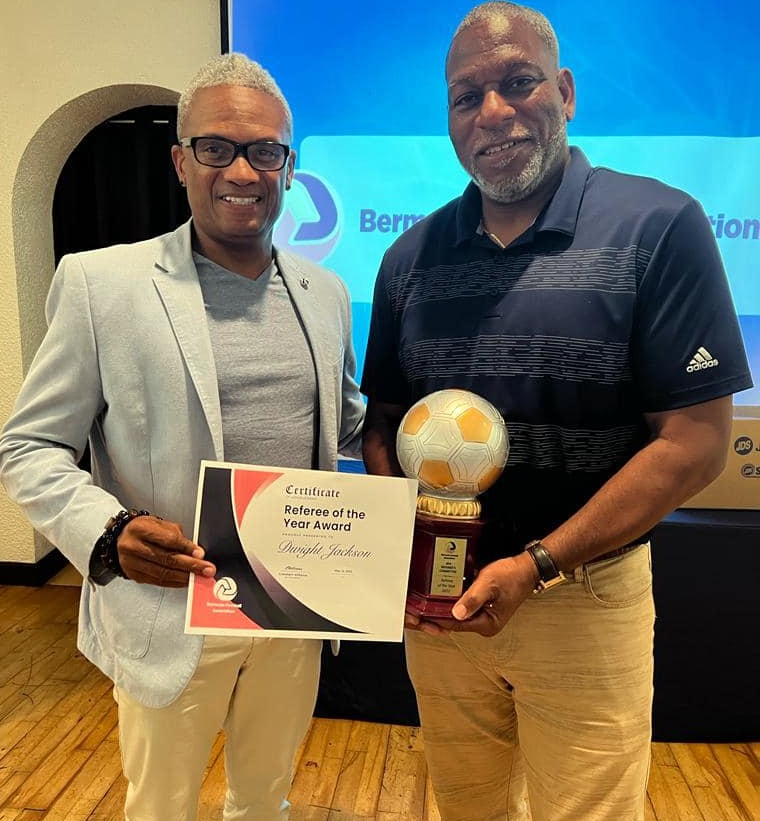 Award Winners
Referee of the Year – Dwight Jackson
Assistant Referees of the Year – Amaury Majors and Clinton Hayward
Young Referee of the Year – Satia Burchall
FIFA Assistant Referee of the Year – Natasha Trott
New Referee of the Year- Kentoine Jennings
Most Improved Referee of the Year – Ralshon Douglas
Most Dedicated Referee – Anthony Francis
Most Consistent Referee – Martin Wyer
Special Award – Tashun Simons for being the catalyst that has resulted in Bermuda Referees being showcased on the international stage once again after a fourteen year hiatus.
The Bermuda Referees Association President Lloyd Christopher presented Bermuda Football Association Head of Referees Crenstant Williams with a gift from the referees as a token of their appreciation for the hard work done on their behalf.

Read More About