The cruise ship Jewel of the Seas — which was traveling from Miami to Madeira — diverted to Bermuda as 65-year-old female passenger  suffered cardiac arrest and required emergency medical care.
A Bermuda Maritime Operations Centre spokesperson said, "Sunday 1st May, 6:42 pm – Cruise ship Jewel of the Seas approximately 300 miles South of Bermuda enroute from Miami, Florida to Madeira reports that a 65-year-old female passenger has suffered cardiac arrest and requires emergency hospitalisation.
"The 90,000 gross ton Royal Caribbean cruise ship with 1,127 passengers and 802 crew onboard has diverted towards Bermuda at best speed. Potential US Coast Guard helicopter evacuation options were assessed, however the patient's condition will not permit a medevac. Ship's ETA Bermuda 830hrs tomorrow morning.
"The patient is transferred on a stretcher to a waiting pilot boat the next morning [Monday 02 May] and conveyed ashore to Ordnance Island along with a family member and the ship's medical personnel where they are met by a waiting ambulance and transported to King Edward Hospital."
File photo of the Jewel of the Seas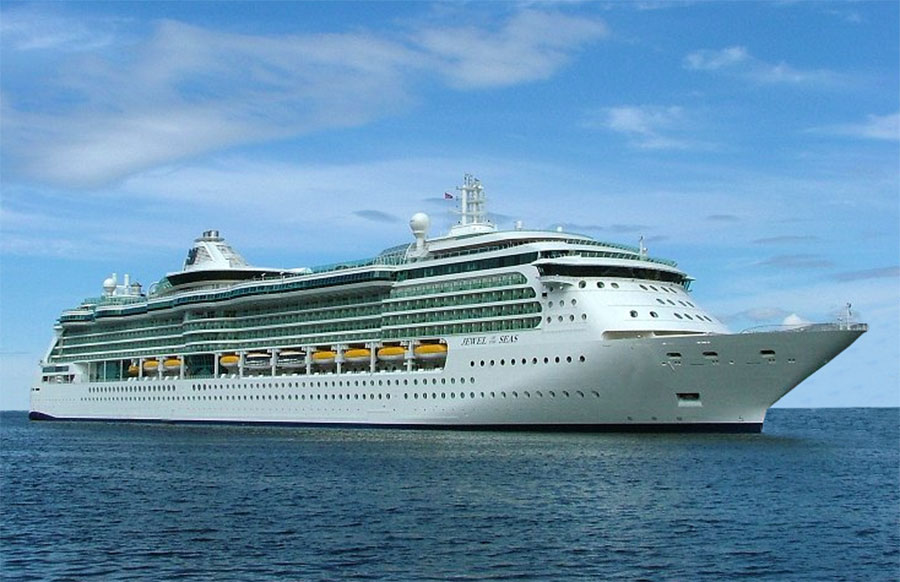 Read More About
Category: All