The 2022 ISBHF International Street & Ball Hockey Federation Men's World Championships continued in Quebec, with Bermuda taking on Lebanon, where they were defeated 4 – 3.
Bermuda took a 1 – 0 lead when Doug Lynch scored, taking that lead to the break. Lebanon scored three unanswered goals in the second half to take a 3 – 1 lead. Christopher Mathews, Bassil Boulos, and Paul Kawkab all scored in the period.
Chris Jackson and Jeremy Estey both scored in the third period to draw Bermuda level at 3 – 3, but Lebanon got the winner off the stick of Bassil Boulos.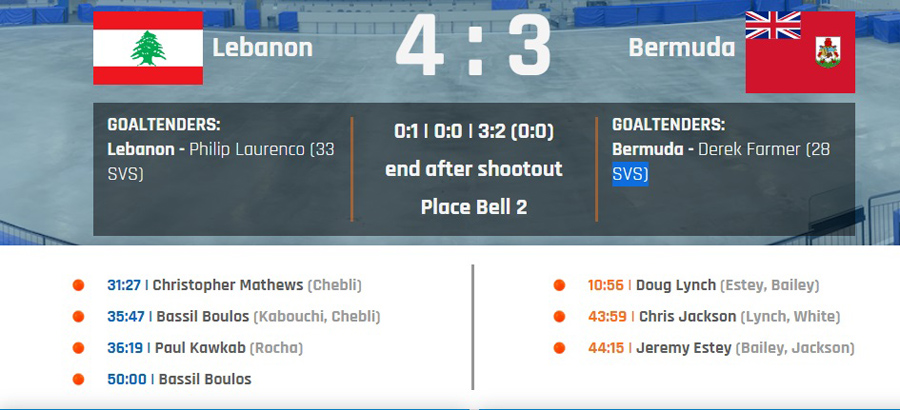 Read More About