YouthVision Promotion is inviting the public to the Hamilton Parish "Live In Peace Gombey Celebration" on Saturday [June 11].
Desmond Crockwell said, "This celebration will honour the late Daemon Bell, a Bailey's Bay Cricket Club family member who tragically lost his life in a senseless murder.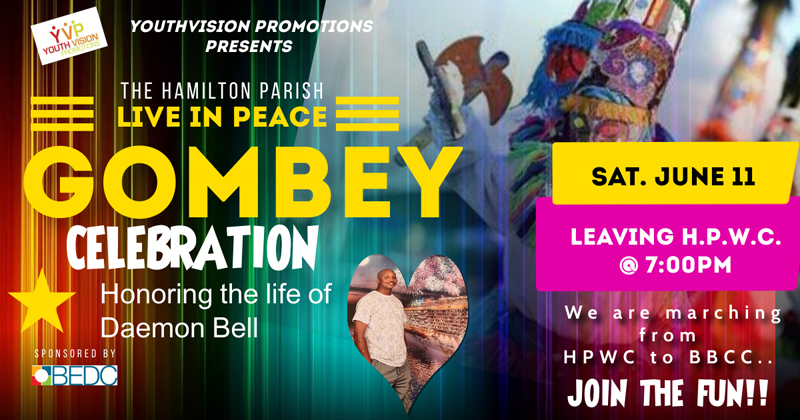 "The Gombeys will march from the Hamilton Parish Workman's Club and head East to the Bailey's Bay Cricket Club. The Gombeys will leave the HPWC at 7:00 p.m. and arrive at the BBCC at approximately 8:00 p.m. This will be Places Gombey's 65th anniversary, so we will celebrate their milestone as well.
"The procession will be utilizing the Eastbound lane only, so traffic can still flow smoothly. Volunteers will be on hand to ensure the safety of the community.
"The public is encouraged to come out and enjoy themselves while remembering the life of fellow Bermudian Daemon. We are spreading peace and love throughout the community, so bring your positive energy and let's have some fun. We encourage participants to symbolize unity by bringing or displaying a 'love' or 'peace' sign.
If you have any questions, please contact Desmond Crockwell via 337-7786 or youthvisionsports@yahoo.com.

Read More About
Category: All