The Everen Group– previously known as the OIL Group of Companies – announced the appointment of Marlene Cechini to the position of Chief Financial Officer succeeding Ricky Lines who will remain with the Company and assume the newly created position of Chief Investment Officer.
A spokesperson said, "Mrs. Cechini, who has been with the group for 18 years, has assumed increasing responsibility within the Finance team, most recently as VP of Finance. Mr. Lines has held the position of CFO for 16 years with the additional responsibility for investments. Going forward, Mr. Lines will focus his attention exclusively on the Group investment portfolios."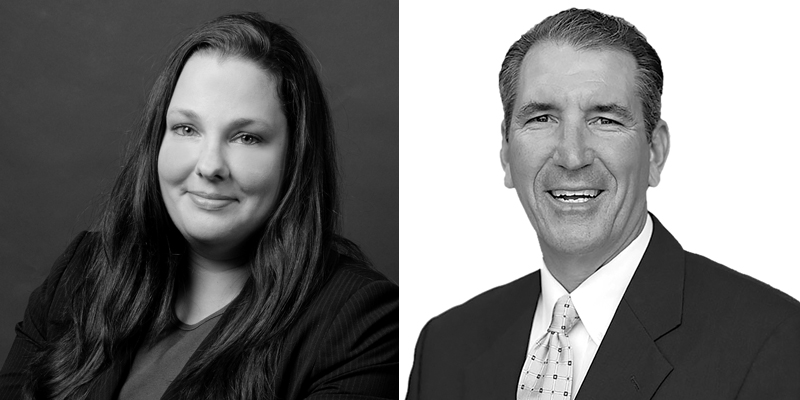 Bertil Olsson, President & Chief Executive Officer states "Our companies have undergone significant growth and the split in the role of CFO & CIO is a strategic move as we plan for future growth and leadership.
"We congratulate Marlene on this well-deserved promotion to CFO for the Group. She has worked diligently on behalf of the Companies and is now ready to lead the Group's Finance function. I am also pleased to have Ricky continue to handle the investment portfolios for the Group companies."
"Marlene Cechini is a graduate of the University of Notre Dame. She joined the Group in 2004 as Controller and prior to that was employed by KPMG. Mrs. Cechini is a member of the Chartered Professional Accountants of Bermuda and the American Institute of Certified Public Accountants.
"Ricky Lines CFA is a graduate of Bentley College and has been with the Group since 2006 when he joined as Chief Financial Officer. Prior to joining the Group Mr. Lines held various senior financial positions with XL Capital Ltd.
"These appointments are effective as of July 1, 2022."

Read More About