Wendell Eve has earned the Public Service Excellence Award [PSEA] for July, with the Government noting he "is known to be organized, reliable, and always committed to finding solutions to limited resources and other challenges."
A Government spokesperson said, "Recently, [August 15] the Premier, the Hon. David Burt and the Head of the Public Service, Dr. Derrick Binns recognized the Department of Works and Engineering's Wendell Eve as the July recipient of the Public Service Excellence Award [PSEA].
"As the public is aware, the PSEA is a programme recognizes Public Officers who are demonstrating admirable service delivery. Each month an individual or team is selected for their significant accomplishments in the last 60 days.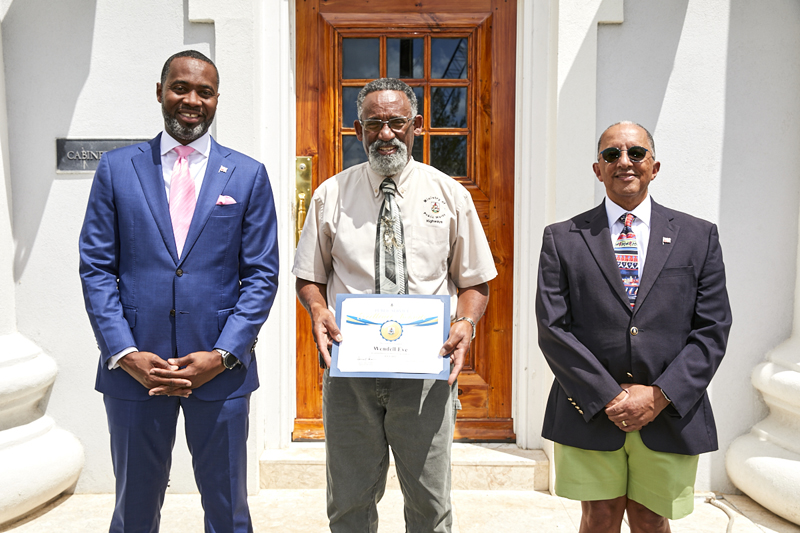 "Mr. Eve is being highlighted for his work as Superintendent with the Department. He oversees the Highways construction and maintenance staff operations and works in partnership with Highways engineers.
"Mr. Eve has been an outstanding support to the Acting Principal Highways Engineer in reinstating the temporary asphalt for all BELCO trenching projects. In addition to his substantive post, currently, Mr. Eve is Acting Superintendent of the section responsible for the upkeep of road signs and road striping.
"Mr. Eve's leadership has earned him an outstanding reputation among his colleagues, who describe him as "a Man of Integrity" for his cooperative work ethic and compassion.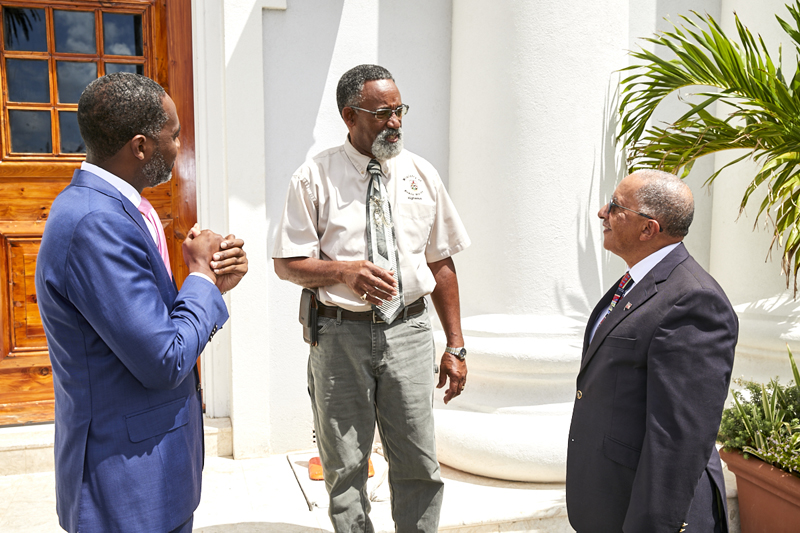 "Mr. Eve is known to be organized, reliable, and always committed to finding solutions to limited resources and other challenges that may arise."
Premier Burt said, "Many fail to appreciate the scope of the services provided by the Department of Works & Engineering to the public and just how critical they are to the maintenance of our island. The projects undertaken by this department are arduous and require much planning and coordination of staff to be completed safely and efficiently. I commend Mr. Eve for his selfless work ethic and excellent people management skills. You have demonstrated exceptional leadership, and I applaud your achievements and service to Bermuda."
Dr. Derrick Binns said, "One of the traits of great leader is the ability to treat others fairly and with respect. On behalf of the Public Service Executive and myself, thank you for your dedication to Bermuda, and to your colleagues within the Public Service. Congratulations on your well-earned award!"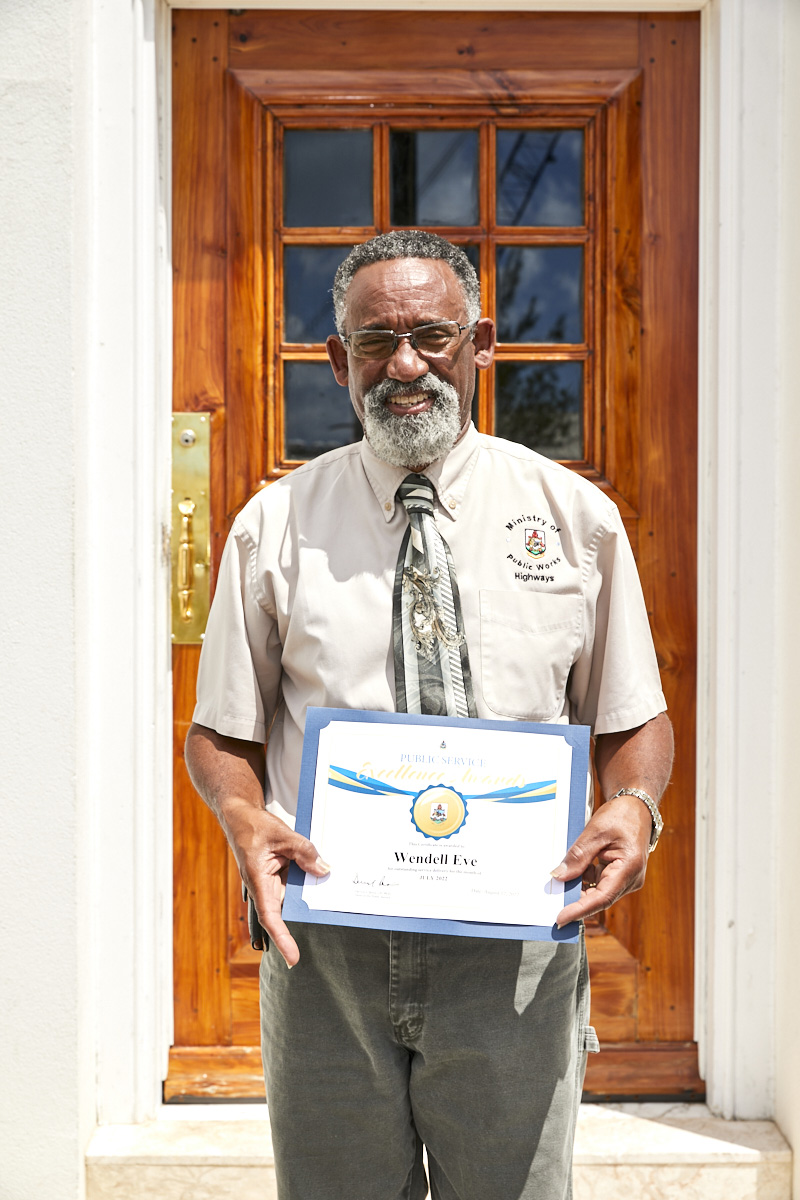 Read More About