Tahj Cox and Brianna Smith have both earned scholarships from Butterfield, with Tahj Cox receiving $30,000 towards his studies of Medicine and Surgery, while Brianna Smith received $25,000 towards her study of Neuroscience.
A spokesperson said, "Butterfield has announced this year's recipients of its annual scholarship programme including two talented Bermudian students, Tahj Cox and Brianna Smith, who have been awarded a combined $55,000 for the upcoming academic year. The scholarships can be maintained for up to four academic years.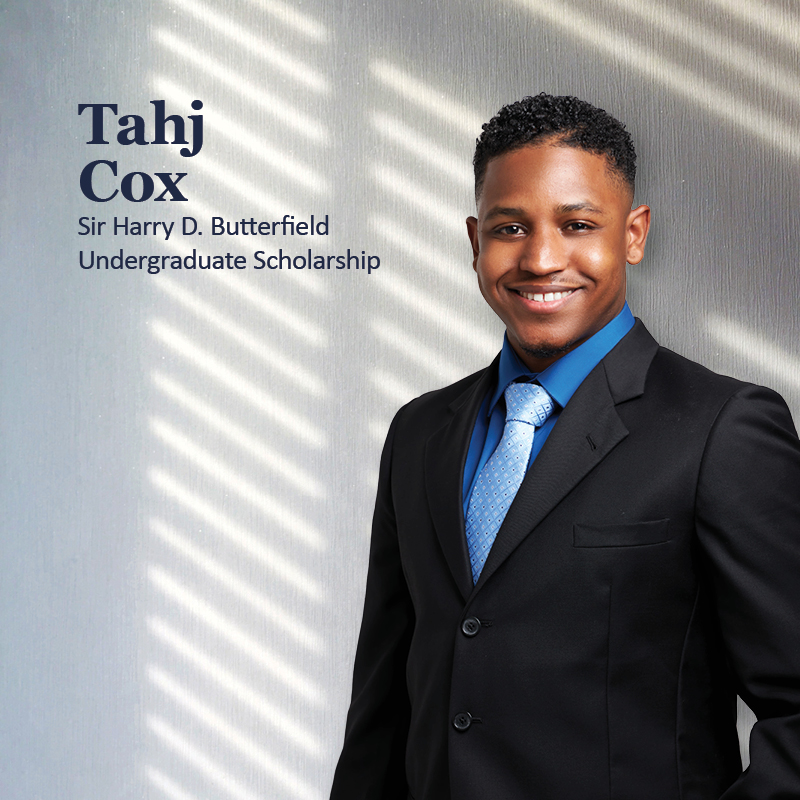 "Tahj Cox received the Sir Harry D. Butterfield Undergraduate Scholarship, offered every year since 1978 in honour of Butterfield's late Chairman, Sir Harry D. Butterfield, and $30,000 towards his studies of Medicine and Surgery at Queen Mary's University of London.
"Mr. Cox is a third-year medical student at the university's new Malta Campus and aims to specialise in neurology. During the height of the pandemic, he put his medical training to good use in Bermuda as part of the Government's Department of Health COVID-19 testing service. In his downtime, Mr. Cox is an accomplished pianist and has used his skills to fundraise for a mission in Zambia and to entertain seniors at Matilda Smith Williams Seniors Residence.
"Brianna Smith received the Butterfield Undergraduate Scholarship for Employees' Children [Atlantic], one of three regional scholarships available to Butterfield employees who are parents or guardians of a student pursuing post-secondary education.
"Ms. Smith will receive $25,000 towards her study of Neuroscience at Hofstra University in Long Island. A recent graduate of Mount Saint Agnes Academy, Ms. Smith is completing her Duke of Edinburgh Gold Award and continues to pursue her athletic interests including sailing and taekwondo, both of which she teaches to young people in Bermuda."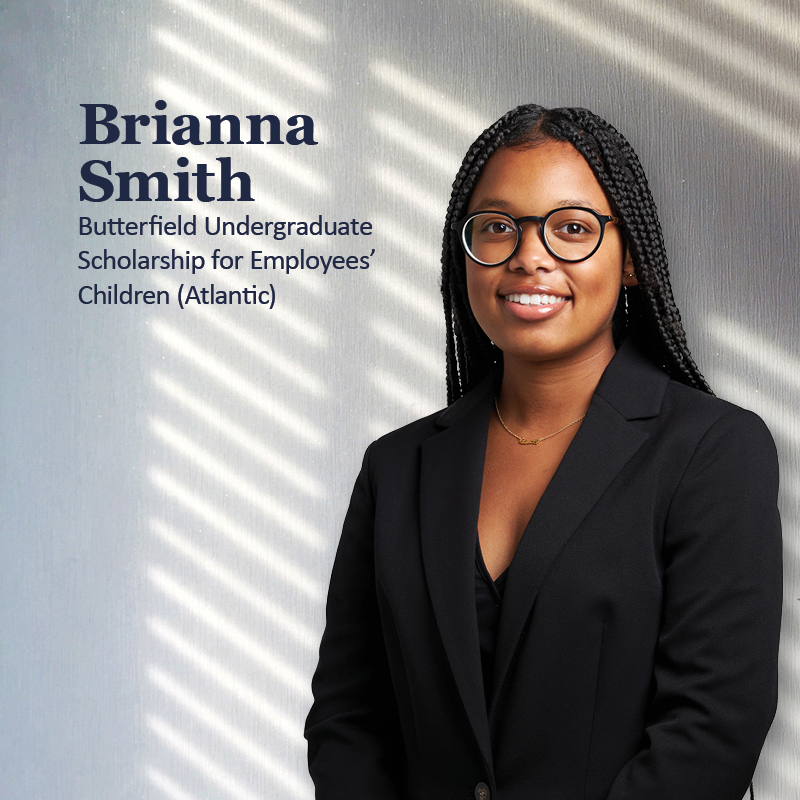 Michael Neff, Butterfield's Managing Director, Bermuda, said, "We offer huge congratulations to Tahj and Brianna. They have distinguished themselves as exceptional students and valuable contributors to our community. We are pleased to be able to play a part in supporting their future and look forward to following their successes.
"Across the group, Butterfield has invested almost $2.5 million in scholarships over the past five years. We understand the importance of education and we're proud to empower young people to pursue their aspirations, providing educational opportunities from scholarships and summer internships to our graduate talent programme."
A spokesperson noted, "The annual scholarship programme offers financial assistance to a number of promising students each year based on academic excellence, community involvement and sporting attainments, financial need and a candidate's demonstrated ability to lead.
"Applications for the 2023 scholarship programme will open towards the end of this year. For more information on scholarships, internships and other educational and career opportunities, please visit www.butterfieldgroup.com."

Read More About