A handful of veteran mariners have joined forces to officially launch the Bermuda Maritime Academy, a new not-for-profit organisation, aiming to "focus on all aspects of the maritime environment including research, protection and utilisation, with an initial priority of facilitating resources and pathways for Bermudians seeking to pursue maritime careers."
Headed by Chairman Michael Winfield [the CEO of America's Cup Bermuda ACBDA and Founding Director of Endeavor], the Maritime Academy is overseen by several other supporters of the local maritime industry including:
Deputy Chairman, Alan Burland [Olympic Sailor and Founder of the Bermuda Sloop Foundation]
Director, Mario Thompson [Pilot Warden at the Department of Marine & Ports Services]
Director, Angelique Burgess [Past President and Director of the Bermuda WISTA group [Women's International Shipping and Trading Association] and Deputy Chair of the Bermuda Shipping and Maritime Authority [BSMA]]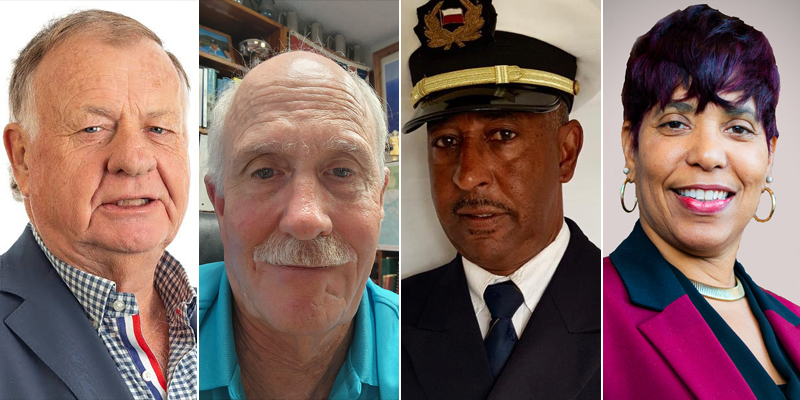 Mr Winfield stated, "We are overjoyed to officially launch the Bermuda Maritime Academy today, September 29th, which happens to be World Maritime Day – a day to celebrate the great strides made throughout the world to foster greater unity within the maritime community. For many months now, our team has refined the idea and concept behind the Maritime Academy and decided upon five key objectives that we feel will best serve the industry of today and for many years to come.
"In addition to developing pathways for Bermudians seeking to advance their Maritime careers, the Maritime Academy also aims to develop pathways for Bermudians looking to pursue international high performance and commercial sailing careers.
"Additionally, we are working to identify and develop strategic partnerships, both locally and internationally, to coordinate existing and future resources and opportunities. We will also work to promote coordination, protection, knowledge, research and conservation of Bermuda's Marine environment, and last, but not least, to facilitate improved efficiency and donor fund utilisation of Maritime charitable organisations."
According to Mr Burland, it has taken the Maritime Academy team a substantial amount of time to get where it is today.
"We have met with virtual universal agreement that the Maritime Academy is necessary and have done the work to incorporate as a not-for-profit, locally registered company, with a full board," he explained.
"The goal is to focus on the education and training element first, and we are pleased to share that, following an intense on site audit, the Bermuda Maritime Academy has now achieved formal recognition from the U.K. Maritime & Coastguard Agency [MCA] to offer five basic STCW [Standards of Training Certification and Watchkeeping] courses, and refreshers, in Bermuda.
"This is a first for our Island and will open up so much opportunity for the local mariner community removing the need for aspiring Bermudian mariners to travel overseas to achieve such accreditation."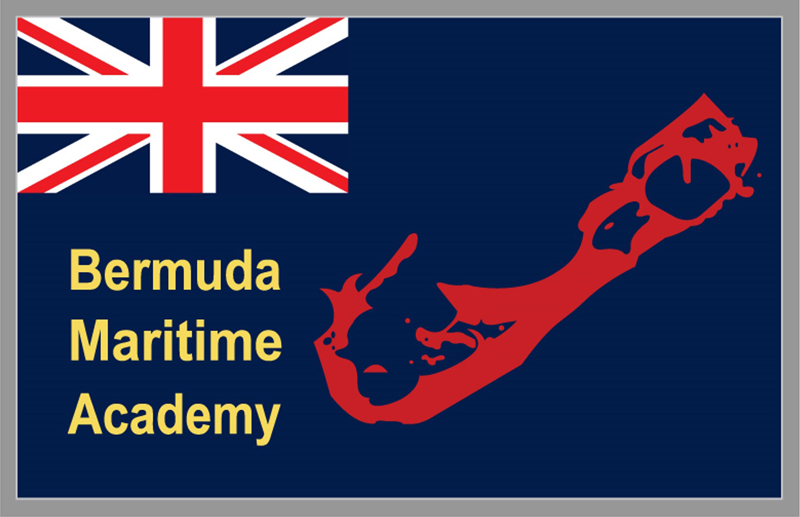 A spokesperson said, "As Bermuda looks to align itself with international law, which states that anyone serving on a commercial vessel must have basic STCW certifications, the Maritime Academy's locally offered training is expected to prove extremely useful. Previously, in order to get this accreditation, individuals had to travel to select jurisdictions in the U.K. or U.S.
"The Maritime Academy has partnered with Seascope Maritime Training of the UK, a company offering a range of safety training courses to the highest maritime standards. In the coming months, Seascope has agreed to provide lead trainers for the first set of local courses, with the ultimate aim being for Bermuda to one day have its own local trainers certified to teach."
Mr Thompson said: "I'm excited to see how these training courses will become a doorway for young Bermudians to enter into successful and rewarding careers in the maritime industry. As someone who has helped dozens of Bermudians break into this industry, I'm particularly excited by the diversity of the Maritime Academy board and its commitment to dismantling the stigma that maritime and sailing careers are only for a certain demographic of people.
"There is, in fact, a long history of Bermudians of all races who played an integral role in the local maritime industry. That's why we are being intentional about ensuring there is support and sponsorship available for all Bermudians – no matter their race, gender or what neighbourhood they come from — so they can find their own unique place within the maritime industry."
So far, the Maritime Academy has secured five sponsors whom have provided the funding needed to get the organisation up and running. Mr Winfield said the goal is to keep the not-for-profit organisation's costs as "lean as possible" so it doesn't overburden itself with too many organisational or administrative costs.
"Our aim is to deliver as much efficiency as possible for our scholarship and donor dollars, and indeed for the revenue that we earn, so that funds can go directly to those individuals who need our support most," the Chairman said.
"As we start to earn money from course and training fees, we look forward to being able to use those funds to offer sponsorship to Bermudians looking to get trained or certified to reach the next level in their studies or maritime careers."
While the Maritime Academy is open to all residents of the Island, the organisation says its "target audience is young people, particularly those within the public education system."
"We want to open as many doors as possible for young people to explore the maritime industry," said Ms Burgess, whose role is to provide advice on bursary, education and career matters to the Board.
"Most students in Bermuda are already being exposed to sailing through Endeavour's Headstart programme and the Bermuda Sloop Foundation once they reach middle school. Now through the Maritime Academy they will have a clear path for what comes next after high school as they discover new and innovative career possibilities available in the maritime industry."
Mr Winfield concluded by saying: "Today is just the start. As of the end of October, we will be offering the five basic STCVW courses in Bermuda and issuing full internationally recognised certification. Beyond that, we will roll out new courses and new opportunities that our advisors suggest should be prioritised and simultaneously start to evolve our focus with the other core objectives we have identified.
"Today, Bermuda brought reality to its hundreds of years of maritime utilisation, innovation and success and opened doors to a significant area of opportunity for our future."
For more information, visit www.bermudamaritimeacademy.com or email info@bermudamaritimeacademy.com.
The full background of Bermuda Maritime Academy follows below [PDF here]
Read More About