Plans to create a new eatery at the Old Pub on the Square location in St George's continue, with a roof-wetting ceremony held recently to mark the progress.
Hosted by Marico Thomas from FoodHub, those in attendance included Premier David Burt, Mayor of St George George Dowling, Minister of Public Works Lt/Col David Burch, St George's MP Renee Ming, St George's MP Kim Swan, and more.
Speaking at the event Mr Thomas said, "We are pleased to be a part of St. George's. This is a fantastic building; the opportunity to go in and restore it rather than just renovate it has been great. We've been able to keep those cedar beams and restore doors and brick, and I hope that when you go through and you have a little tour, you'll see that I'm really excited about what it represents.
"There's a lot of food and a lot of opportunity, and also a lot of jobs," he added.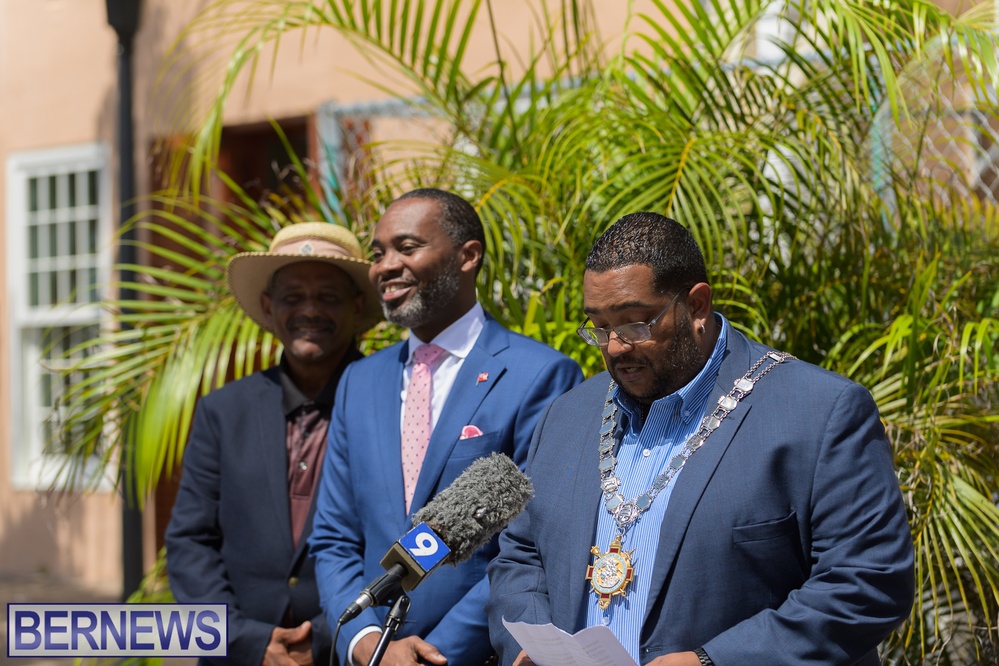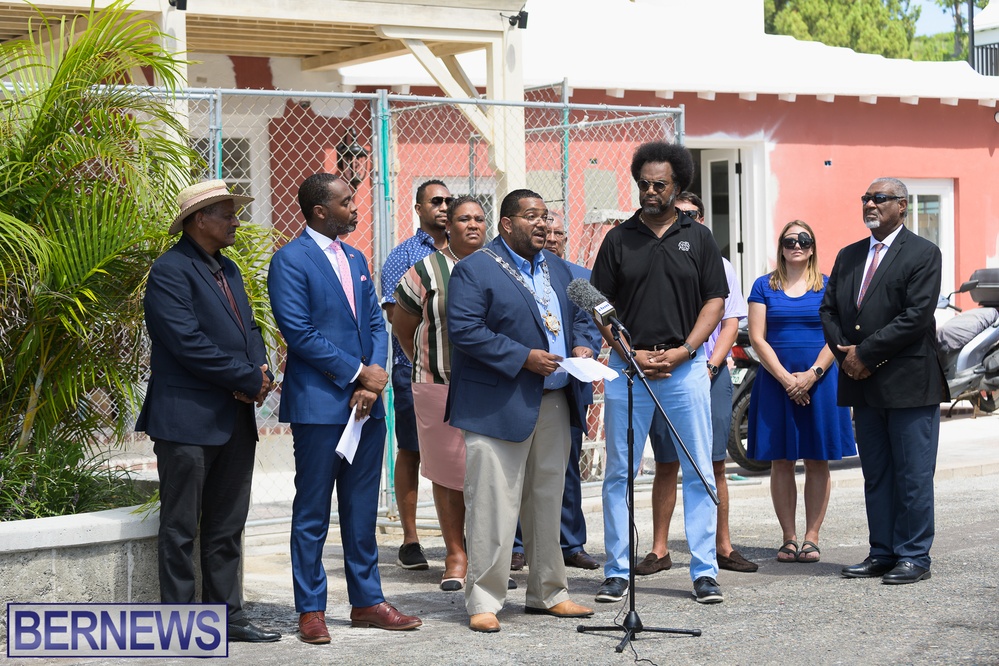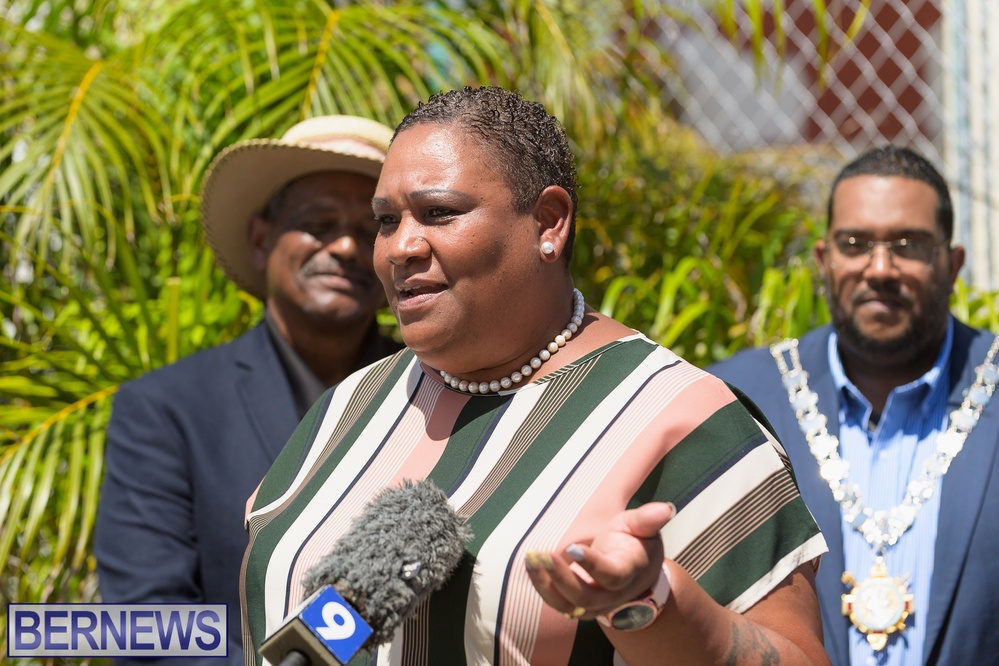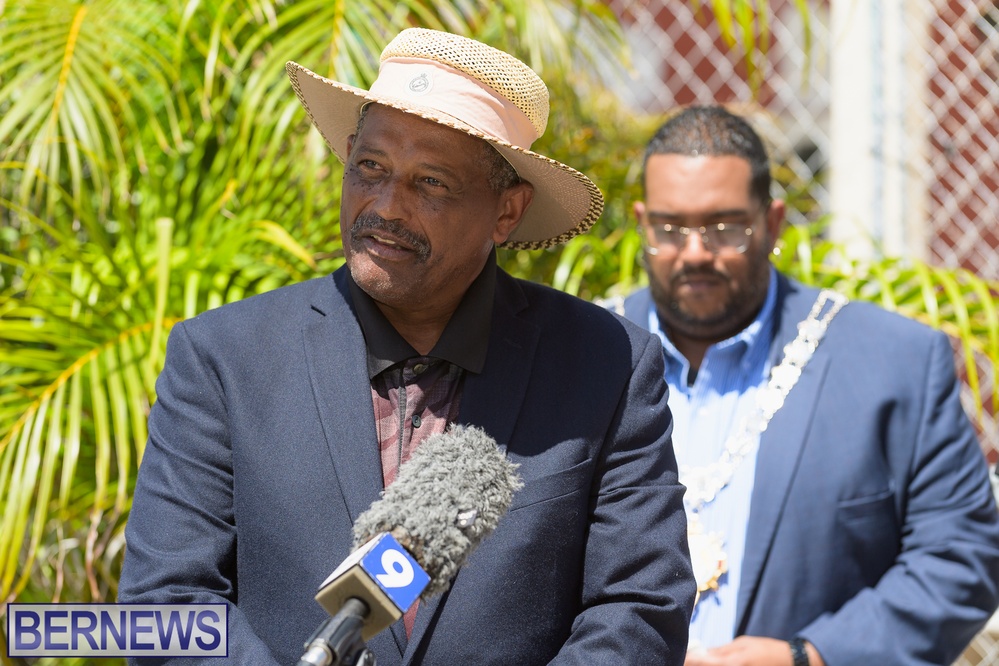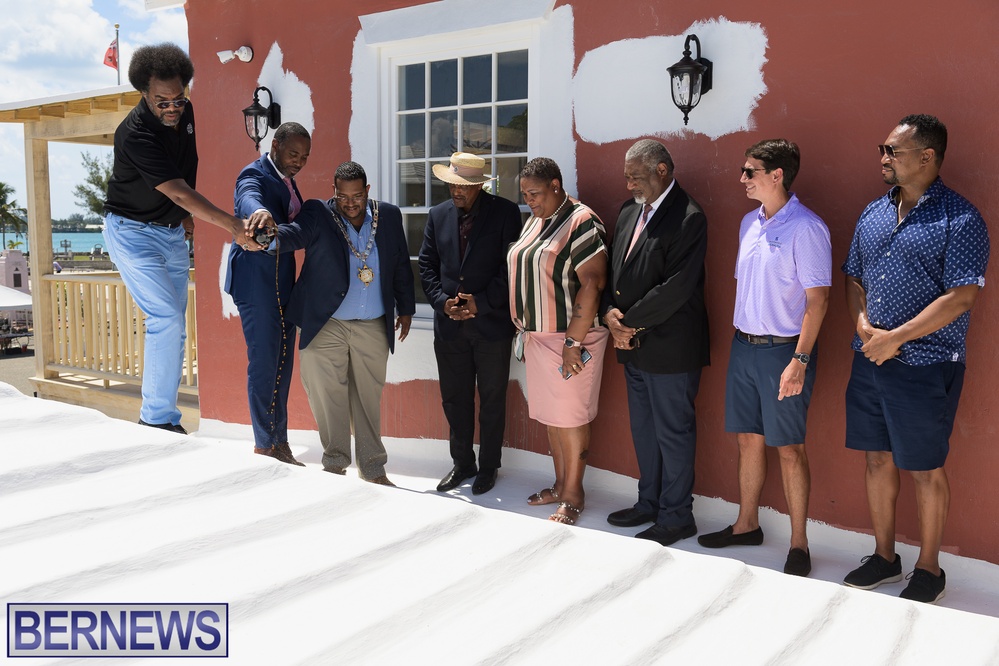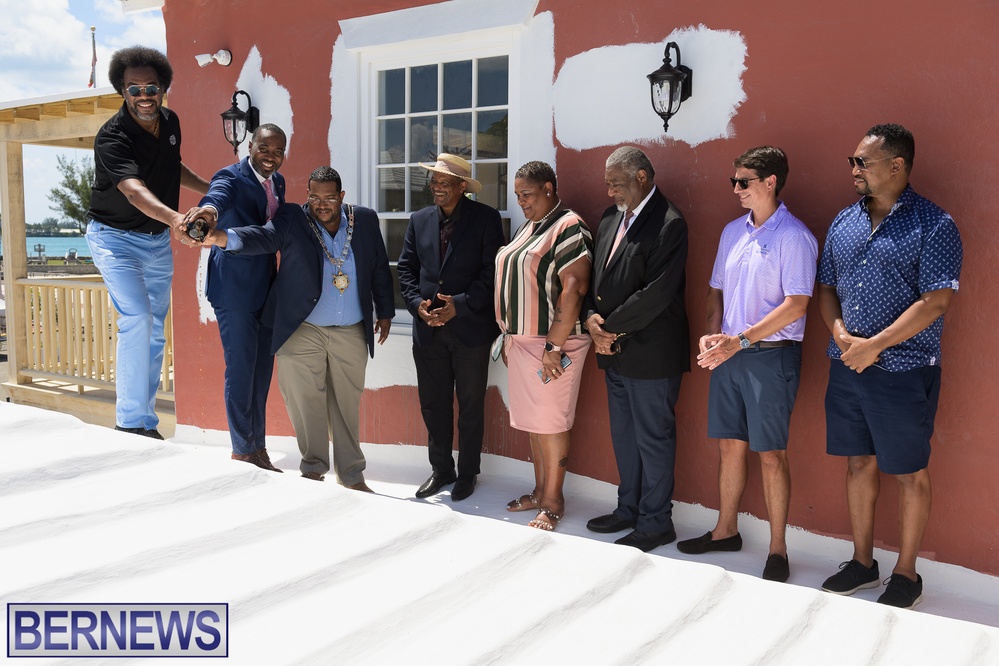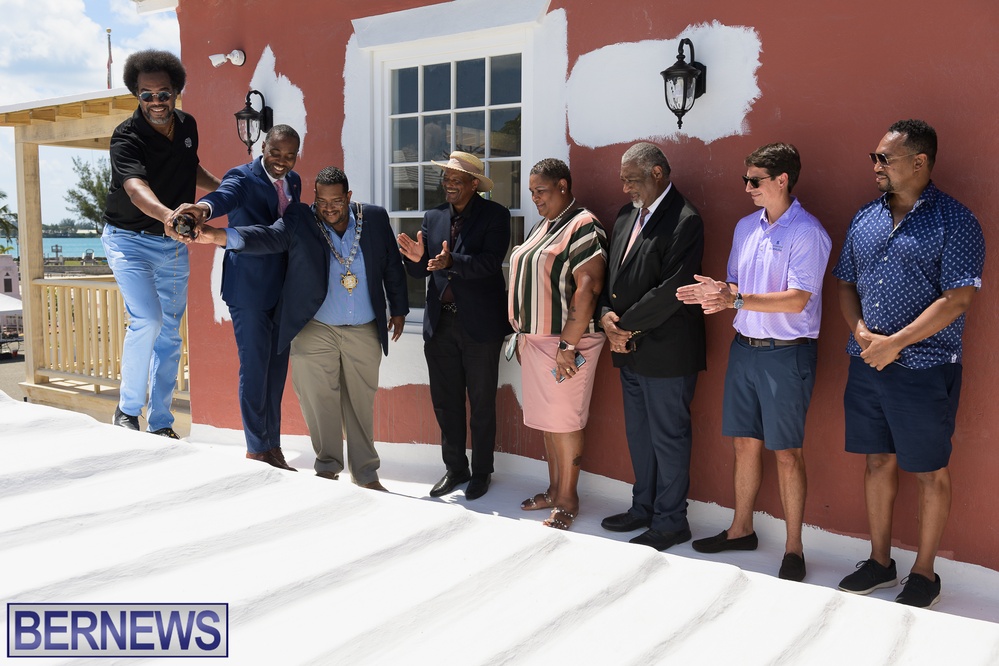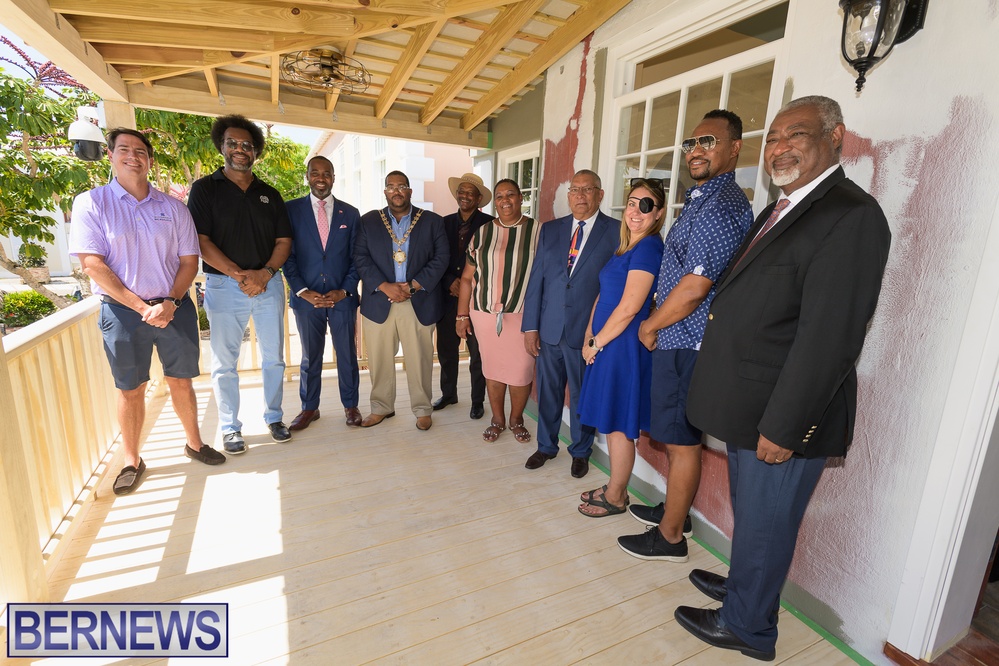 Read More About