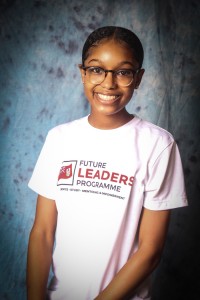 This article – featuring A'Mya Harvey — is part 3 of a 3-part series featuring the experience of Bermuda's Future Leaders at the Global Leadership and Social Entrepreneurship Summer Program.
Can you tell me about yourself and why you chose to take part in the Brandon Hall opportunity?
A'Mya Harvey said, "My name is A'Mya Harvey, I'm 16 years old and I attend The Berkeley Institute. I started The Future Leaders Program during the summer of 2021. Since then, my interest and passion for how to improve Bermuda's society increased. This year I took part in the Global Youth Leadership and Social Entrepreneurship summer program at The Brandon Hall School in Atlanta, Georgia. Becoming aware of this trip sparked my interest in actually launching an organization and/or product to better our society. I was also excited to be able to meet other young people from different countries to expand my knowledge on the concerns and passions they have both locally and globally as well as get a chance to experience others' traditions and cultures."
What SDG are you most passionate about and why?
Ms. Harvey said, "I am most passionate about good health and well-being. I feel that this Sustainable Development Goal can help better a country in many different ways. One is that good health and well-being for the citizens of a country can lead to a higher gross domestic product for the country in the long run. Good health and well-being both mentally and physically are tied to several successful outcomes."
What did you choose as your project idea? Why?
Ms. Harvey said, "My project idea is to create a rage room here in Bermuda. A rage room is a room filled with junk and E-waste set for individuals to break and take their frustration and stress out on objects instead of themselves and /or their peers and the destroyed waste will get recycled. I chose this idea because as we know, expressing anger and frustration using destructive therapy isn't always socially acceptable. While on the Brandon Hall trip, a few locals expressed that the rage rooms near them are very useful and convenient, and with so many positive reviews of what a rage room displays and its positive impacts on individuals, that's what generated my passion to create a rage room back at home."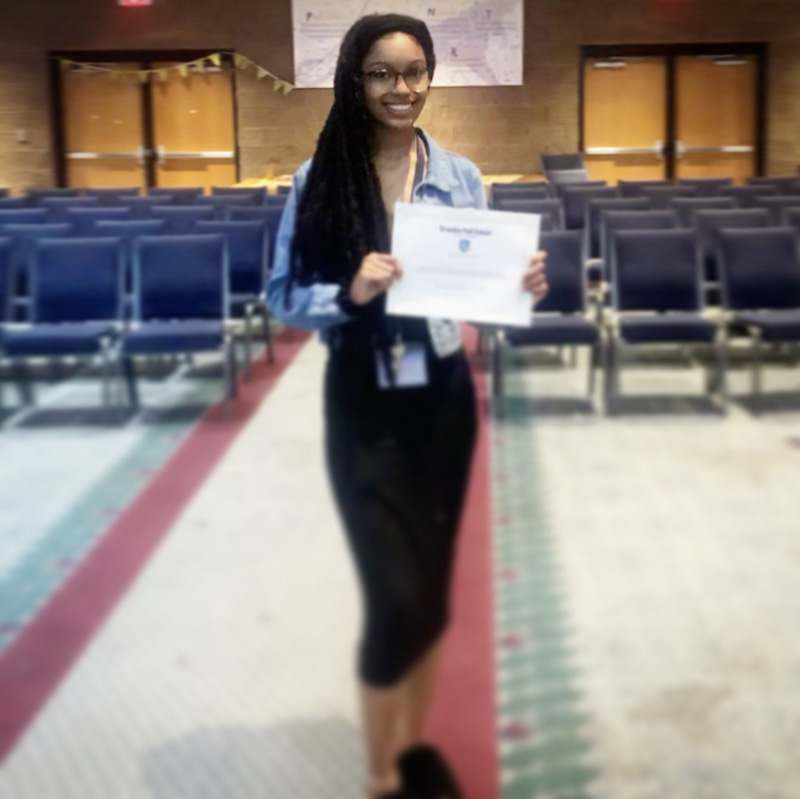 Do you plan to implement your idea? If so, what are some possible challenges to implementation?
Ms. Harvey said, "I plan to implement this idea however, a few possible obstacles may include finding space for this rage room to take place as well as keeping a constant supply of these materials for individuals to destruct. Lastly, Funding the premises and ensuring that people are safe while in the rage room."
What impact do you think your project could make, if implemented, locally or globally?
Ms. Harvey said, "I feel that if there was a place in Bermuda that dedicated people to vent their anger using destructive therapy on objects instead of themselves and/or their peers, the crime rate would decrease, this includes the crimes that don't make the headlines. The rage room could help give individuals a sense of empowerment, and provide a safe space to explore emotions. Lastly, it will also offer non-judgmental freedom for expressing one's emotions."
What was your overall experience at Brandon Hall School?
Ms. Harvey said, "The Brandon Hall trip is truly an experience I could never forget. I enjoyed getting the opportunity to meet people my age from around the world and exchange information about our countries. The Brandon Hall faculty and staff were like family and were so encouraging and helpful. I enjoyed every part of the trip, some including; the after-school mentorships, educational excursions, making new friends from France, Nigeria, and many other places, in-class discussions, and generally becoming exposed to life outside Bermuda."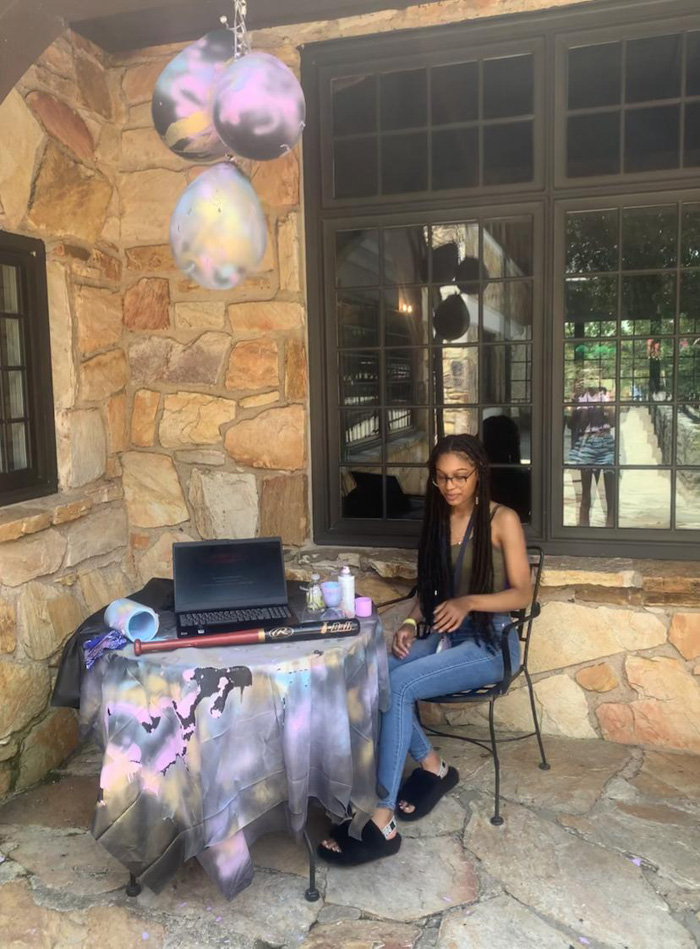 Ms Harvey' presentation follows below [PDF here]:
Read More About