The Interact Club at Somersfield Academy has been working on three gardens on school property, with the produce grown to be donated to the First Baptist Church's soup kitchen program.
The Somersfield Interact Club with the vegetables they planted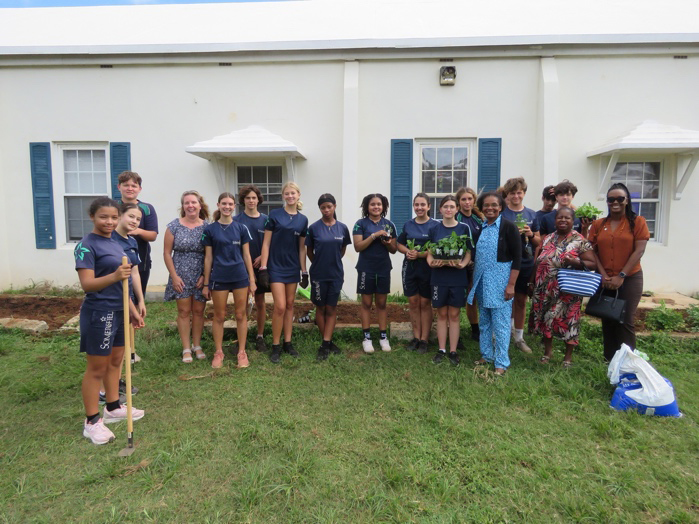 A spokesperson said, "The Interact Club at Somersfield Academy is on a mission to help the community by partnering up with the First Baptist Church in Devonshire and helping to augment their mission of providing a free meal and groceries to those in need.
"At the annual Back to School Barbecue, Interact held a bake sale and used a generous portion of the funds raised to renovate and re-plant three garden beds located on school property.
"Recently, these gardens have been reseeded with a wide range of vegetables and herbs including cucumbers, lettuce, tomatoes, various types of cabbage, bell peppers, rosemary, and basil.
"All of the produce grown in these gardens will be donated to the church for their soup kitchen program, which runs every Wednesday at 4.00pm at the First Baptist Church.
Interact President Laura Firth with Dr. Bartley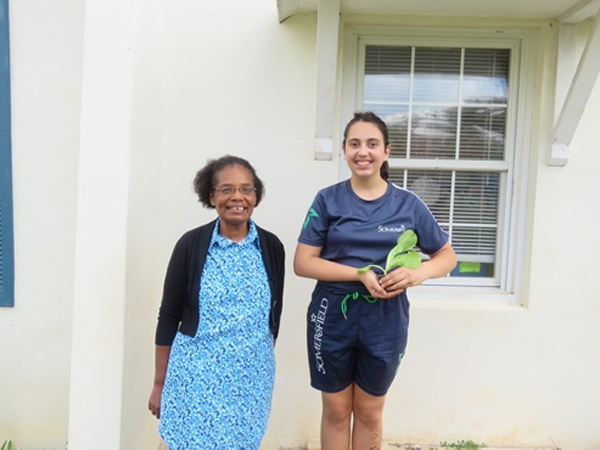 "In addition, the Interact Club has big plans to broaden the scope of charitable contributions to Bermuda's community by participating in and promoting events on their own, as well as alongside the Pembroke Rotary Club.
"The Somersfield Interact Club is currently led by President Laura Frith and overseen by Dr. Bartley and Sharlene Young."
Read More About